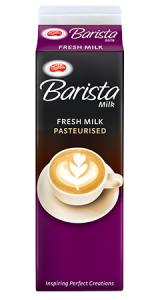 Cafe Malaysia 2017 (12-14 January 2017) saw the showcasing of several interesting beverages looking to tap opportunities in the on-trade channel.
Beeloved honey drink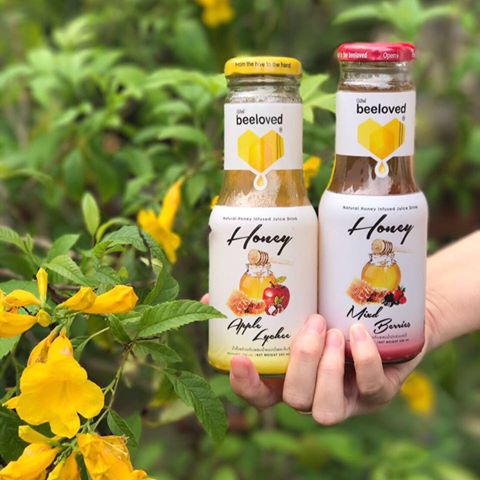 BeeLoved is a natural honey infused juice drink comprising two flavours – mixed berries and apple lychee. They come in a nice glass bottle. BeeLoved honey drinks are made in Thailand by Nestural Co Ltd under license of Plentybucks Co Ltd beeloved Thailand and is distributed in Malaysia by Aroventures Sdn Bhd.
It is 100% natural with no artificial colouring and flavours. It is free from preservative and has no purified sugar. The ingredients of the BeeLoved Honey Drink with Apple Juice and Lychee Juice are 82% water, 10% natural purified honey, 4% apple concentrate and 4% lychee concentrate.  It has the USDA approval and the Thailand's halal certification.
Aroventures is targeting the drinks at cafes, restaurants, gym centres, offices and private events.
Aporo juices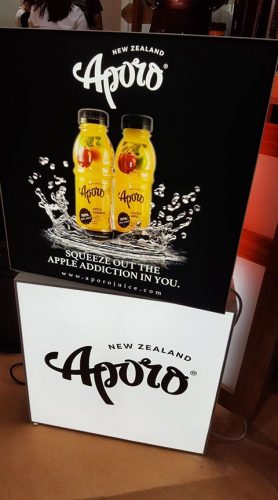 Aporo juices are made from freshly crushed New Zeland fruits in Hawke's Bay. According to Averest Foods Ltd, the juice is "extracted from a single press process, and then flash pasteurised to retain its original aroma and bursting with natural flavour, before it is cooled down and filled into steriled bottles".
Not from concentrates.
No added sugar.
No added preservative.
No added flavours.
No added colouring.
The juices have a 12-month shelf life. The launch in Malaysia was held in May 2016. Aporo is now available in selected retail outlets and food service establishments in the country.
F&N Magnolia Barista Milk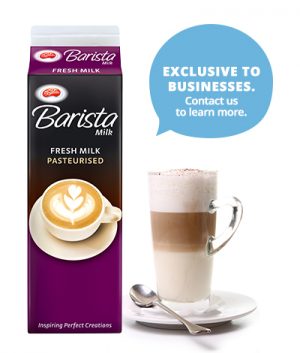 The F&N Barista Milk is a product created specially for, as the name implies, the baristas to make the perfect coffee. It contains 100% pasteurised fresh milk and comes in a 1 litre pack. F&N Barista Milk is manufactured in Malaysia.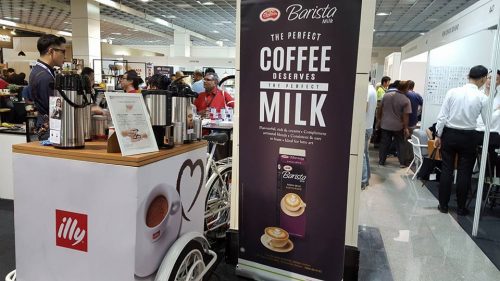 Here are the nutritional highlights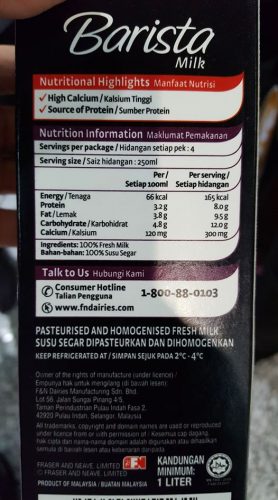 Happy Bottle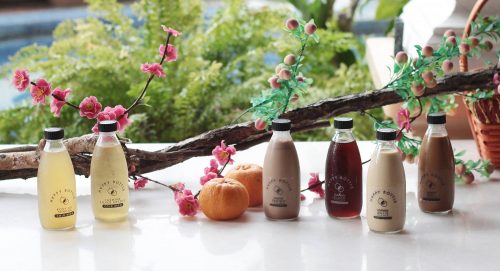 Happy Bottle is a startup producing artisanal bottled Cold Brew Coffee and Tea to individuals, cafes, companies and events. All its Cold Brew is freshly brewed to order.
The beverages can be ordered online at http://www.happybottle.com.my
3 Horses malt-based beverage

The 3 Horses is a malt-based beverage made in Germany. It contains no alcohol and comes in 6 flavours – classic, pomegranate, peach, lemon, apple and strawberry. Another 3 variants are the light flavours of lemon, apple and strawberry. They have been tested 100% non alcohol by the Malaysia Biotechnology Corp.
More details of the interview with United Dutch Breweries can be found here.