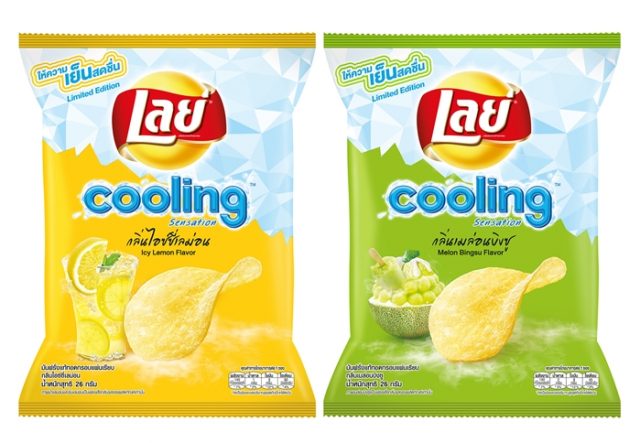 For this summer season, PepsiCo Food in Thailand has introduced Lay's Cooling Sensation snacks with two flavours Ice Lemon and Melon Bingsu. The two limited edition crisps are another perfect example of how packaged goods are drawing inspiration from foodservice for their flavour innovation.
The key ingredients in Lay's Cooling Sensation Melon Bingsu are potato, rice brain oil, seasoning, artificial sweetener (aspartame), packaging gas, nature identical flavour and no preservatives. The cooling effect comes from phenylalanine.
The Thai snack market grew 5.8% year-on-year in 2018 to approximately THB 37 billion, of which crispy potato chips increased to THB 11,992 million baht, up 13%, according to Nielsen data.