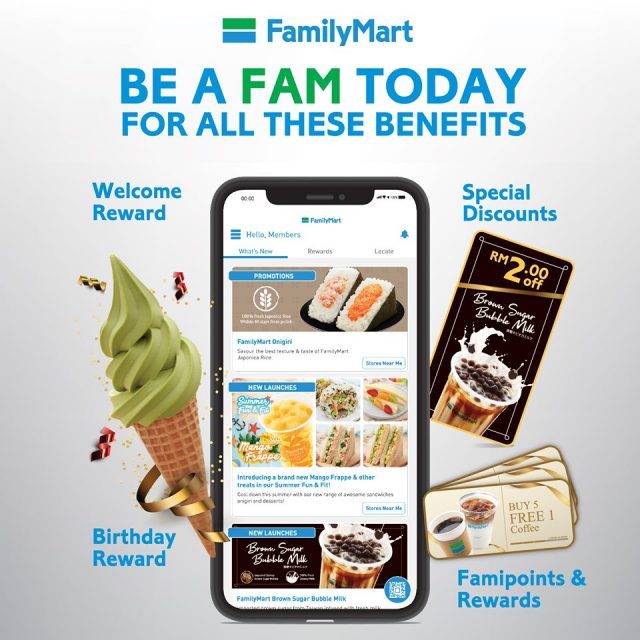 FamilyMart Malaysia has finally introduced its first mobile app to provide consumers with special savings as well as members exclusive deals. With the app, FamilyMart customers can access welcome rewards, birthday rewards and the chance to accumulate Famipoints.
Across the region, Familymart mobile app is available in countries like Japan, Taiwan, Indonesia and Thailand.
The "locate" feature in the FamilyMart Malaysia app provides the most up-to-date information on the closest FamilyMart near you. By downloading the app, members can get exclusive 50% off Hojicha softserve/milkshake. The mobile app also serves as a one-stop destination for updates on new launches from FamilyMart Malaysia.
Unlike the myNEWS.com app, the FamilyMart app does not have ane-wallet function.
With FamilyMart jumping on board the mobile app bandwagon, 7-Eleven Malaysia is now left as the only leading convenience store chain without any mobile app.