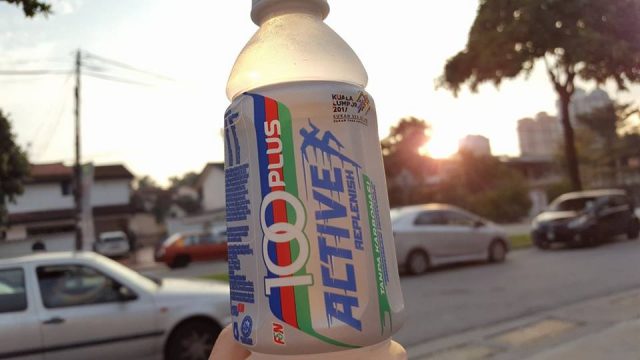 The new F&N's 100Plus Active non-carbonated isotonic drink has hit the stores in Malaysia. 100Plus Active is fortified with vitamin B3, B6 and B12. Plus, it only has 6g out of 100ml of total sugar, lower than 6.6g of total sugar found in the 100Plus Original.
How is this different from 100Plus Edge?
F&N always has a non-carbonated version called 100Plus Edge that claims to provide the "extra energy you need to achieve peak performance in your daily sporting activities." The 100Plus Edge was first introduced in November 2012.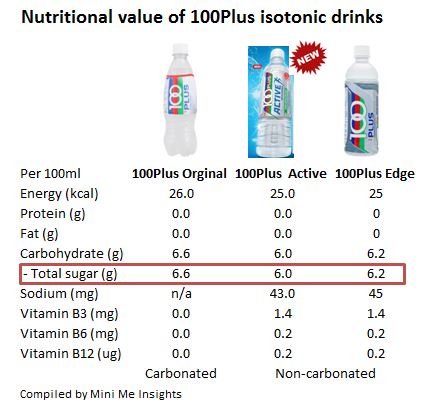 The main difference between 100Plus Active and 100Plus Edge is in the total sugar. The new product only has 6.0g of total sugar compared with 6.2 for 100Plus Edge. The lower total sugar enables 100Plus Active to be entitled to the new Healthier Choice Logo issued by the Ministry of Health.
100Plus Active priced at a slight premium
The new 100Plus Active (still) is priced at a slight premium to Lucozade Sport (still) but more expensive than its carbonated peers – 100Plus Original and Revive.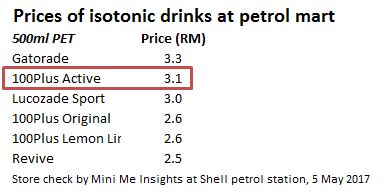 Official isotonic drink for SEA Games
100Plus is the official isotonic drink for the 29th SEA Games in Kuala Lumpur, which will be held on 19 August 2017. The launch of 100Plus Active is timely to coincide with the sporting fervour generated by the  biennial Southeast Asian Games.
What Mini Me thinks
We are seeing F&N re-emphasising the functional aspect of 100Plus with the non-carbonated version for the physically active consumers. This brand positioning could help to protect the brand from further encroachment by Suntory's Lucozade Sports (still), which has strongly craved itself as the drink that enhances hydration and fuels performance for Malaysian sports enthusiasts.