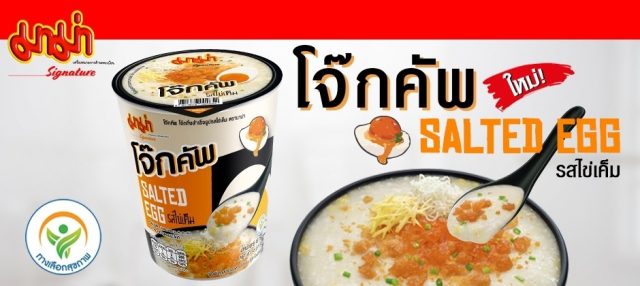 After introducing salted egg instant noodle in late 2018, Thai President Foods Plc, the maker of Mama instant noodle, is back with a new salted egg instant rice porridge.
This instant porridge is available at Sahapat Home Delivery with a price of THB 50 (USD1.57) per a pack comprising three units.
The salted egg instant rice porridge demonstrates the versatility of salted egg application in food and is a strong indication that this flavour still has ample of room to grow.