Dydo Mamee has introduced a new chilled premium yogurt series called NYU Hokkaido in Malaysia around March 2019. The range comprises yogurt drink and spoonable yogurt and is sold in premium supermarkets such as B.I.G., Mercato, Village Grocer, Cold Storage, Jasons Food Hall and Oliver Gourmet as well as myNews.com convenience store.
The company describes the Hokkaido milk as:
"The finest prepared milk under the best environment.
Our cattle treated equally like our family. They roam the pastures freely, grazing at will at the foot of Hokkaido's scenic mountains. The unadulterated air – crisp in winter, cool even in summer – complements the natural alkaline water they feed on.
Rich in taste, with a dreamy texture that glides across the tongue, this is the beginning of a new level of dairy enjoyment."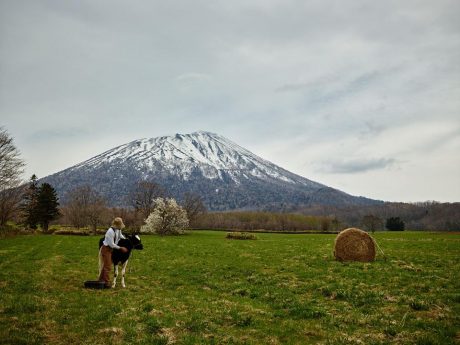 NYU Hokkaido Spoonable Yogurt is available in 135g and Yogurt Drink in 200g and 600g. The flavours are plain and strawberry.
The protein count for the yogurt drink (plain) is 1.6g per 100g and spoonable yogurt (plain) is 5.5g. The yogurt drink (plain) has a total sugar of 7.2g per 100g, spoonable yogurt (plain) has 8.2g and spoonable yogurt (strawberry) has 11.1g.
The NYU yogurt drink has a thicker texture compared with other yogurt drinks in the market. We believe the thicker texture is influenced by the popularity of Yili Ambrosial ambient yogurt drink, which offers satiety through its rich and thick texture.
Dark coloured packaging exudes premiumness but the black and white colour scheme is rarely used in yogurt. Consumers might overlook this product. The packaging design could be an issue going forward.
Price wise, the premium pricing, comparable with imported yogurt, might make it less attractive to consumers. The key reason is even though Hokkaido milk is mention on pack but there is no assurance that this made-in-Malaysia yogurt actually contains milk from Hokkaido, Japan.