The South Korean instant noodle company Nongshim has announced on 29 April 2019 that its instant noodles are now certified halal by the Indonesian Council of Ulama (MUI). The halal-certified instant noodles are now sold in Indonesia under the name Nongshim Farmer's Heart and distributed by PT Sukanda Djaya. The five variants are
Shin Ramyun Spicy Mushroom
Shin Ramyun Shrimp
Kimchi
Neoguri Udon
Korean Claypot Ramyun
The MUI halal certified Nongshim instant noodles are made in the Shanghai factory in China and not in South Korea.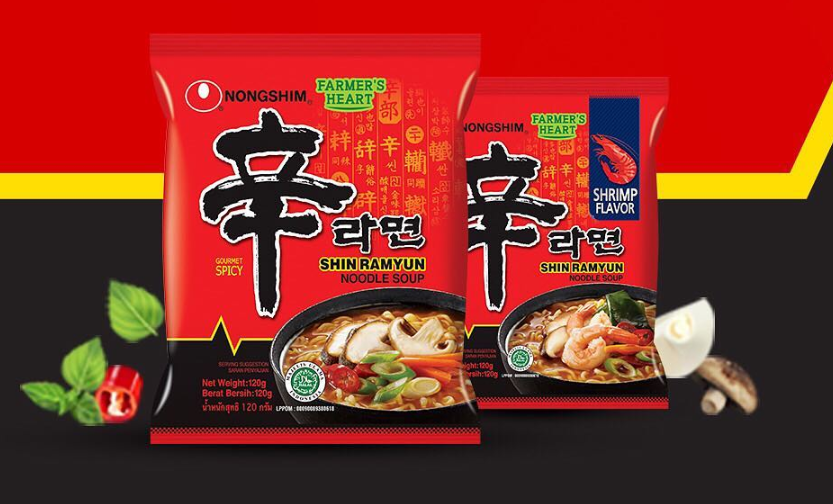 The launch of Nongshim Farmer's Heart coincided with the Muslim fasting month of Ramadan. As part of the launch, Nongshim will be having tasting events with a famous mosque in Jakarta to showcase the authentic taste and the permissibility of Korean noodles to consumers.
Even though some of the Nongshim's instant noodles have been certified halal in South Korea, having the halal certification from Indonesia's MUI will end once and for all the question surrounding the halal status of Nongshim's instant noodles.
Also unveiled at the event was an attractive looking male character called Ramyun Oppa who is from South Korea and is knowledgeable about Korean noodles. He will serve as the brand ambassador for Nongshim.