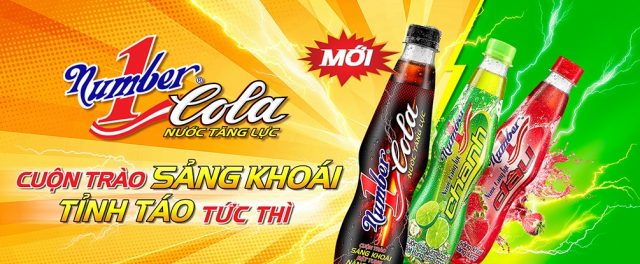 The Vietnamese beverage producer Tan Hiep Phat Beverage Group (THP), known for its Dr. Thanh Herbal Tea, Zero Degree Green Tea with Lemon and Number 1 Energy Drink, has launched the cola flavoured energy drink. Number 1 Energy Drink contains vitamin B3, taurine, inositol and caffeine and is available in lemon, original and strawberry flavours.
The new cola flavour taps into the popularity of the cola to make energy drink more palatable and accessible to a broader set of consumers.
Rival Sting has just introduced Sting Espresso.