F&N Malaysia has introduced limited edition F&N Lychee Pear drink for the Ramadan and Hari Raya festivities. The drink is certified with the Healthier Choice logo.
Also new are F&N Seasons Apple Pomegranate and Watermelon Lychee ready-to-drink teas. Both have less sugar.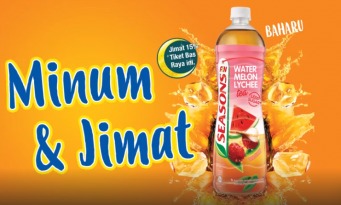 F&N said it will reformulate 70% of its products that will be impacted by the sugar tax scheduled for implementation on 1 July 2019. Nearly 90% of F&N's products come under the sugar tax, said F&N CEO Lim Yew Hoe as reported by The Star on 1 May 2019.
On lactose-free milk
"We have no near-term plans to bring this lactose-free range of products to Malaysia, as we need to have the right facilities and in-source our milk production first," said Lim.
He added added "the lactose-free products are pretty new and would take time to grow its reception among consumers in Thailand." F&N has launched the F&N Magnolia Plus – Lactose-Free Pasteurised Milk range in Thailand.