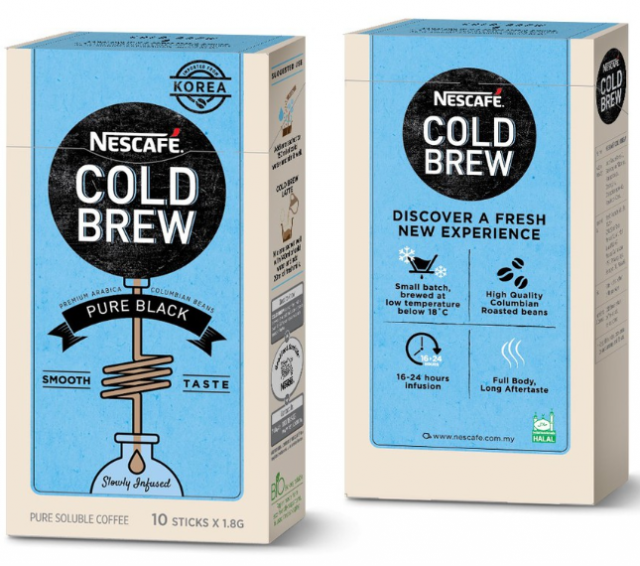 From ready-to-drink (RTD) cold brew to gourmet cold brew in a stick, Nestle Malaysia now has a stronger cold brew portfolio in RTD liquid and powder formats. The company's latest gourmet cold brew coffee stick is made in South Korea. The high quality Columbian roasted beans are brewed in a cold infusion process over 16-24 hours to deliver a naturally smooth taste.
The Nescafe Cold Brew Starter Kit is available at Shopee at a price of RM 19.90. The starter kit contains 10 sticks x 1.8g and comes with a free glass bottle imported from South Korea.
The cold brew coffee in a stick has made Nescafe the forefront in convenient cold brew coffee in Malaysia. Other coffee brands will have to play catch up if they want to grab hold of opportunities in the premium cold brew space.