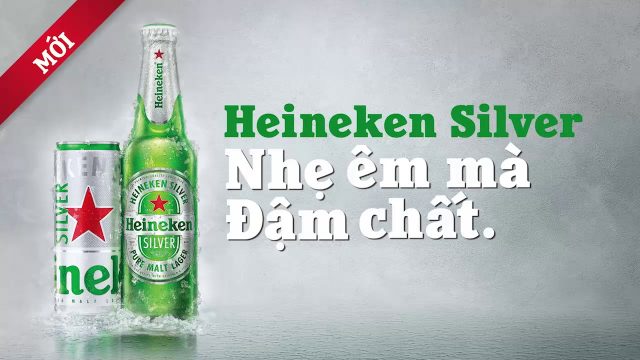 In March 2019, Heineken launched a 4% ABV beer in Vietnam called Heineken Light. This beer is designed to be enjoyed anytime. It keeps the signature Heineken full-bodied taste but has the low bitterness taste, making it suitable for consumers who love to have a refreshing beer.
Heineken Silver is available in a sleek can with a silver background.
According to Alexander Koch, Commercial Director of Heineken Vietnam, "Heineken Silver offers the best of both worlds, a superior refreshing beer from world-renowned brewer Heineken, giving consumers more ways to enjoy Heineken."
Heineken Silver fills in the gap in the ABV 4% and below range.