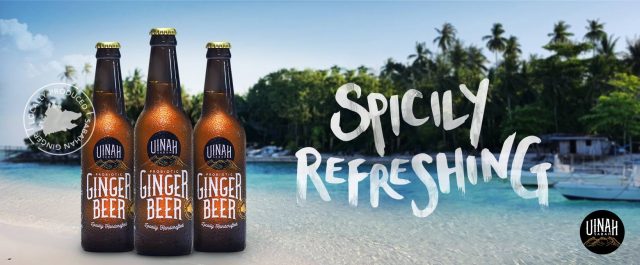 The maker of Uinah Ginger Beer has showcased its handcrafted ginger beer from Sabah at the Malaysian International Food & Beverage Trade Fair (MIFB 2019). The ginger beer is spicily refreshing and is made from ginger from Tambunan valley in Sabah.
"Uinah" is kind of a Sabahan slang, a bit like saying "Wowwww… Or cool!", said James Wong Kein Peng who together with his partner commercial diver Matthias Liew created the ginger beer.
First launched in June 2018 at Jesselton Artisan Market, this beer has since gained quite a name for itself in East Malaysia as the 'beer' using Sabah's very own ginger.
The company behind Uinah Ginger Beer said the beverage goes through a short fermentation process of a few days resulting in a very small amount of alcohol 1.1% ABV but not sufficient to be called an alcoholic beverage, according to the Non Alcoholic Beverages regulations 362 to 384, 386 and 386A under the Food Regulations 1985.
Uinah Ginger Beer is available at selected cafes and restaurants in Sabah including at Mad Ben Cafe, Hello Stranger Cafe, Woo Cafe, The Hut Steakhouse and Mari-Mari Cultural Village. In the modern retail channel in Sabah, the ginger beer is sold at Pick N Pay, City Grocer, CKS, Bataras, Tong Hing, 7-Eleven and Orange.
The key ingredients are filtered water, Sabahan ginger, citrus lemon, sugar, probiotic yeast and carbonation. The probiotic yeast offers the probotic claim on the bottle. This 330ml drink has 40kcal/100ml and 8.8g of sugar per 100ml.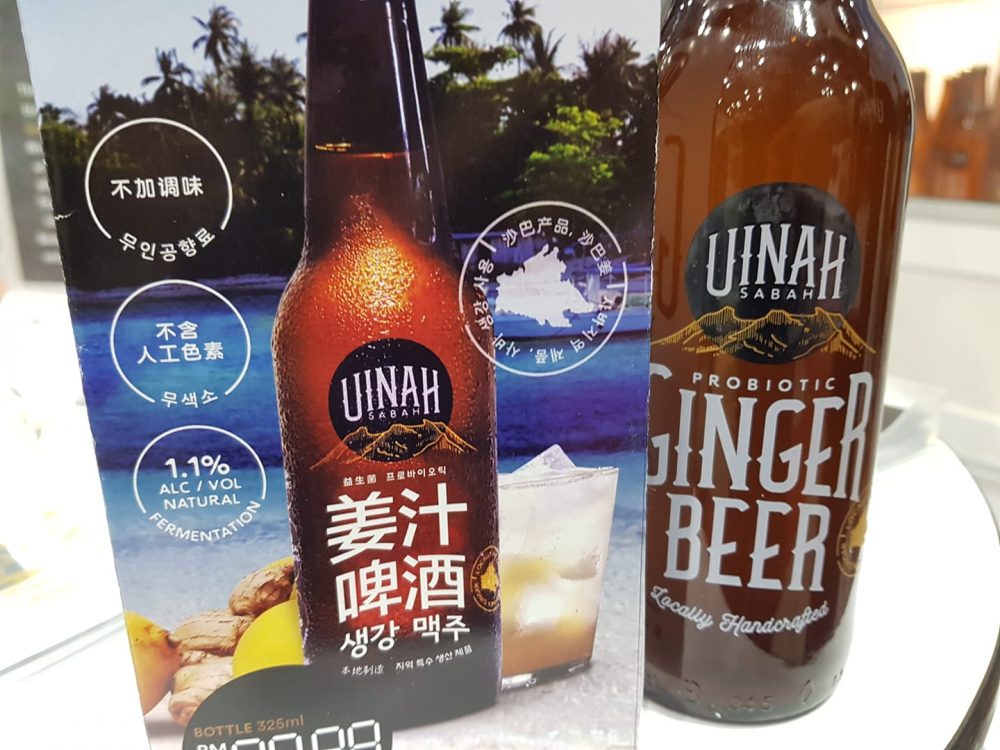 Uinah Ginger Beer aims to make its premium, artisanal ginger drink available in more places in Peninsular Malaysia.