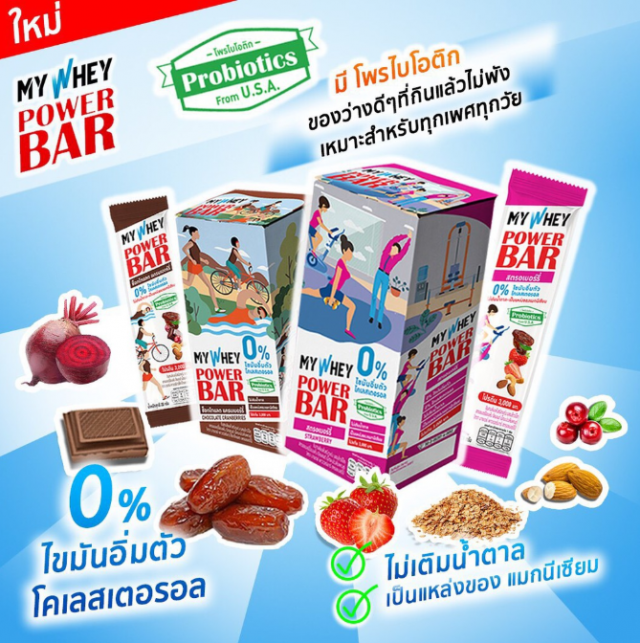 Thailand's Taokaenoi Food & Marketing Plc, the maker of seaweed snacks, has added power bar into its My Whey range of whey protein. My Whey was initially made available through the online channel in 2017 and now selling both offline and online. My Whey powdered drink builds on the popularity of whey protein among bodybuilders. Whey protein is now widely used as a food supplement and for weight control.
My Whey Power Bar contains probiotics from the US, 3,000mg of protein and zero fat and zero added sugar.
My Whey Power Bar Strawberry contains dried dates, strawberry, cashew, almond and oats. The chocolate version is made from dried dates, cranberry, cashew, almond and oats.