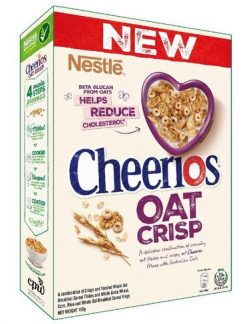 What the new Cheerios Oat Crisps and the Omega Plus Milk with Oats have in common besides being products of Nestle is the use of beta glucan. There is a growing interest for beta glucan in Malaysia following the launch of Biogrow BG22 Oat Powder in September 2011. Oat beta-glucan is a type of soluble fibre known for its cholesterol lowering properties. Biogrow BG22 has since expanded into the cereal category with Crispy Cereal.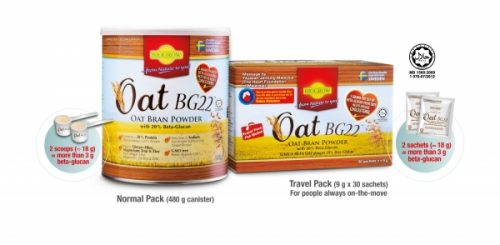 47.7% of adults have high cholesterol
Based on the latest National Health and Morbidity Survey of 2015, 47.7% of adults in Malaysia have high cholesterol. The prevalence of diabetes is 17.5% in 2015, up from 11.6% in 1996. The obesity rate is 17.7% and overweight at 30%, said Health Minister Datuk Seri Dr S. Subramaniam. There is a pressing need for products that can help control cholesterol level.
Here are some of the new products with beta glucan that were recently launched in Malaysia.
Guardian Mixed Grains & Oats 30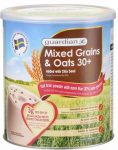 The pharmacy, health and beauty retail chain introduced Guardian Mixed Grains & Oats 30 in July 2016. The powdered drink uses imported Swedish oat bran powder and offers more than 30% oat beta-glucan per serving.
Cheerios Oat Crisps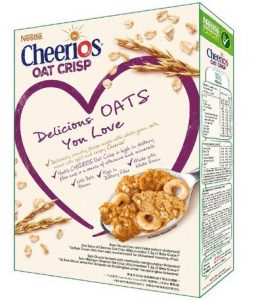 The new Cheerios Oat Crisps is made with Australian oats 'offering a combination of crispy and toasted whole oat breakfast cereal flakes and whole grain wheat, corn, rice, and whole oat breakfast rings.'
The product is known as the first ready-to-eat cereal that contains beta glucan. Each 40g provides 1.2g of beta glucan out of the 3g daily recommended intake.
Cheerios Oat Crisps is manufactured in the Philippines by CPW Philippines Inc and is distributed in Malaysia by Nestle Products Sdn Bhd.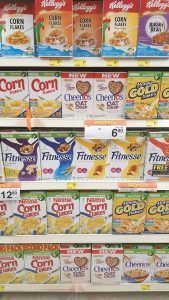 Nutritional values
This is how Cheerios Oat Crisps is staked against Nestle Corn Flakes in terms of nutritional content.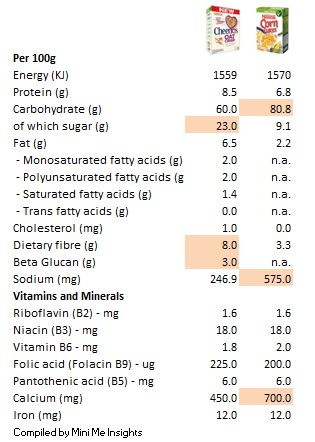 Each 150g Nestle Corn Flakes is retailed at RM 4.70, while the Cheerios Oat Crisps (190g) sells at a price of RM 7.90 (RM 6.90 promotional price) at Giant Supermarket.
Key takeaways
With nearly half of the population suffering from high cholesterol, this has resulted in the high demand for products that can control or reduce the cholesterol levels. The awareness about the benefits of beta glucan is rising and consumers are starting to associate beta glucan with cholesterol lowering benefits, sparking new product innovations featuring the beta glucan ingredient.
Going beyond cholesterol reduction claim

Beta glucan usage is going beyond reducing cholesterol into baby food. MeadJohnson included yeast beta glucan in its latest Enfagrow A+ with 360º DHA PLUS launched in March 2016. The Wellmune Beta-Glucan helps support body's natural defenses.
Updated on 11 December 2016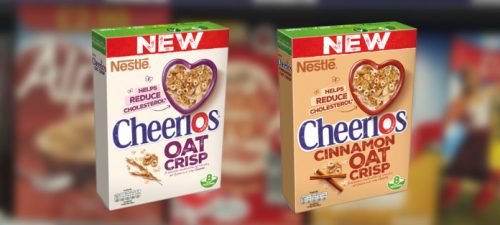 The Nestle Cheerios Oat Crisp now has a new flavour – Cinnamon Oat Crisp.