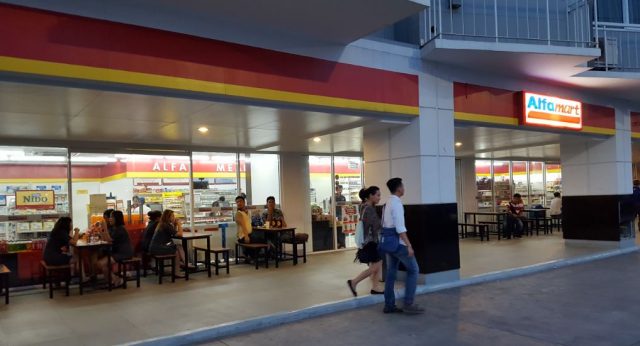 The Alfamart at SMDC Shell Residences near The Mall of Asia (MOA) is a good example to show how the minimarket is adapting to the local environment in the Philippines.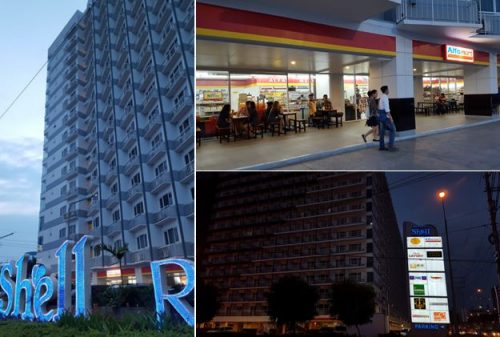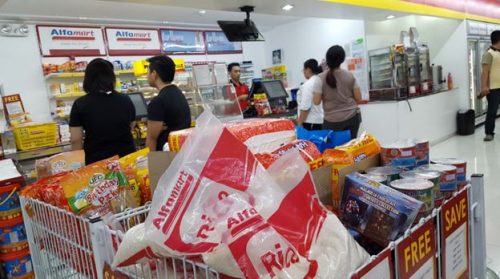 On the main entrance is a price markdown area with products selling at a discount.
On the left is the section for household products, cosmetics and toiletries, baby food and diapers as well as non-chilled beverages.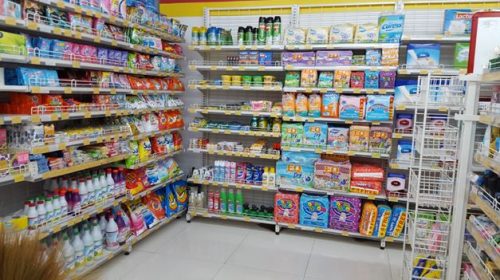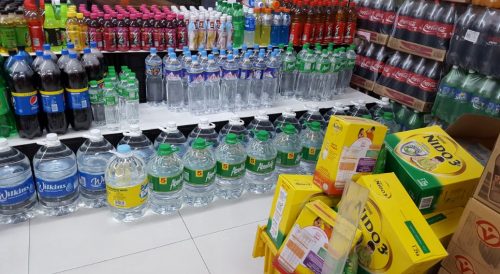 On the right is the area for food and beverages including fresh produce and frozen meat.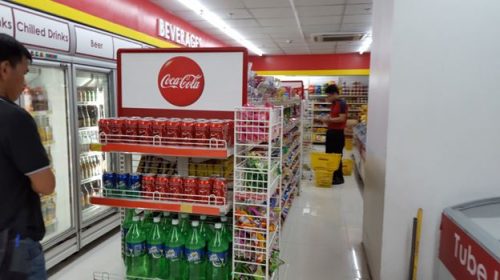 As a minimarket, this store has all the products required by a typical household to cook a meal from scratch.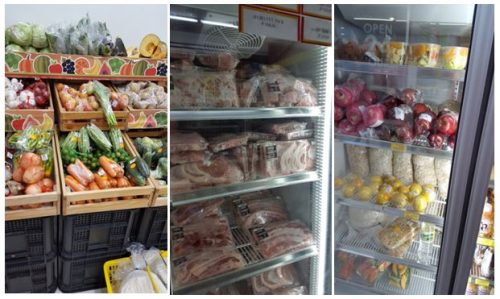 The frozen meat section has chicken wings, chicken thighs, Australian ground beef, hotdogs, frozen french fries and frozen vegetables.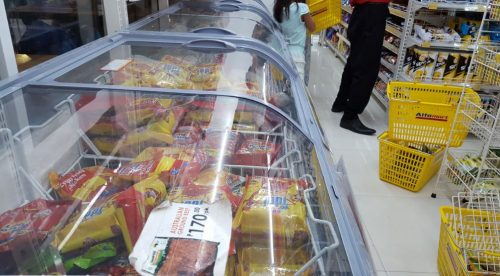 Right next to the check out counter is the ready-to-eat hot food section serving hotdog sandwich, siopao and chicken BBQ meal. The hot food improves the competitiveness of Alfamart vis-a-vis other convenience stores where hotfood has become their key selling point.
How it differs from the minimarkets in Indonesia
In Indonesia, minimarkets such as Alfamart and Indomaret are a key destination for powdered milk largely because of the competitive prices and promotions.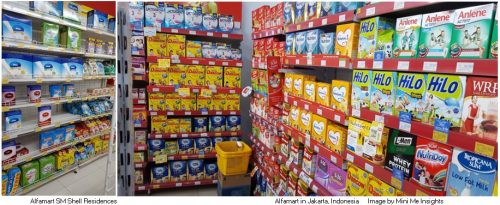 Indonesian minimarket chains focus strongly on promotion. The promotional materials and items are clearly visible inside and outside of the stores through POS and banners as well as online/social medai. However, this is largely absence in the Alfamart in the Philippines where it does not even have its own website and social media pages.
At Indonesia's Indomaret, men and female cosmetics and toiletries are placed next to each other but in separate shelves. There is also a wider range of men's products unlike Alfamart Shell Residences where the choices of men's cosmetics and toiletries are limited.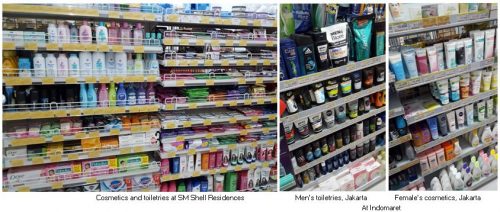 One key difference between the Indonesian and the Philippines' minimarket is the former does not sell frozen food.
There is still a lot of room for improvement for Alfamart Philippines with the setting up an online presence being the first step to improve consumer engagement.