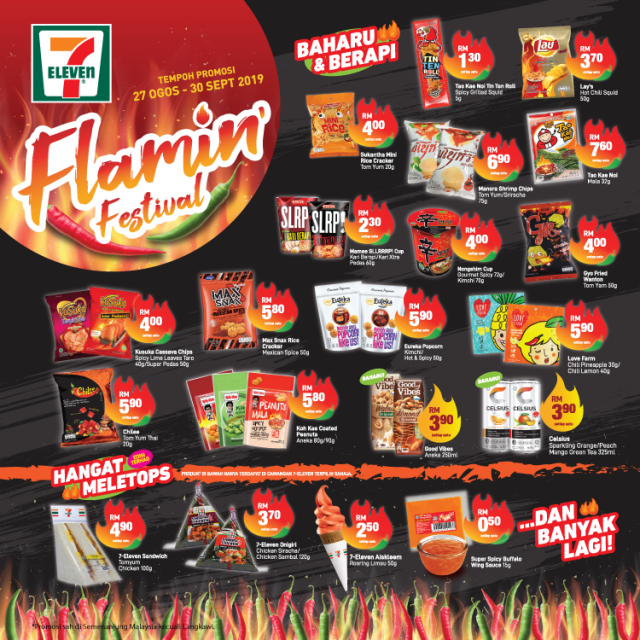 7-Eleven Malaysia's new Flamin Festival is interesting as it does not only celebrate Malaysian love for something spicy buy also introduces consumers to a wider varieties of spicy snacks and foods.
Notable new snacks for the Malaysian market include Koh-Kae Mala Peanut from Thailand, Eureka Hot & Spicy and Kimchi popcorn from Malaysia, Kusuka Keripik Talas Spicy Lime Leaves and Kusuka Singkong Super Pedass from Indonesia and Lay's Hot Chili Squid Flavor from Thailand.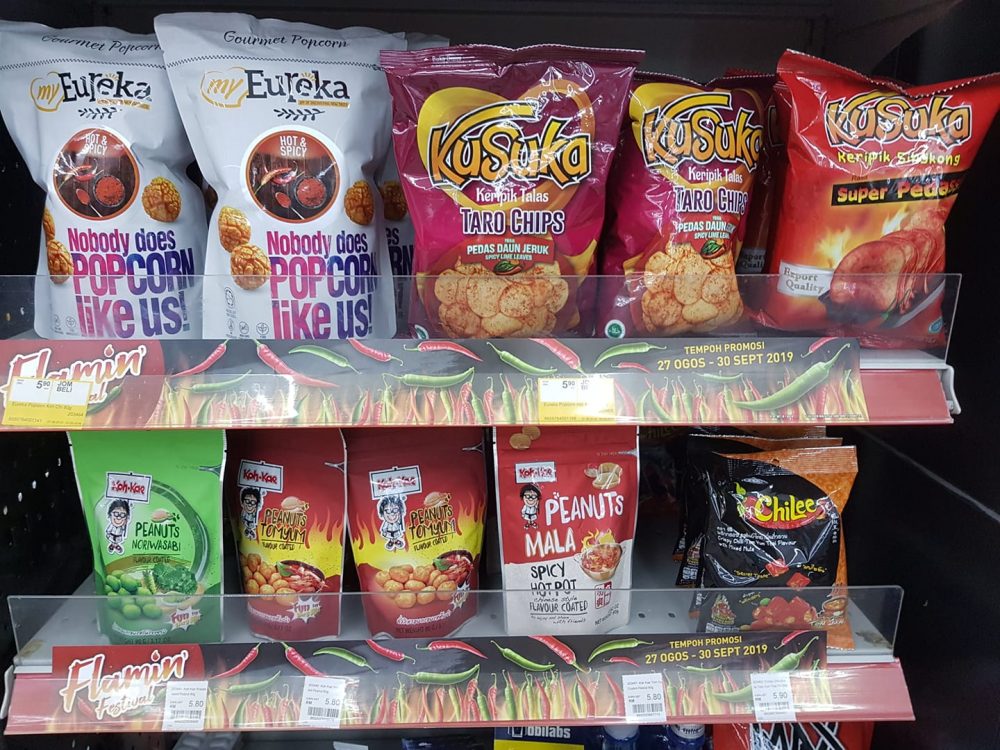 Also from Thailand are Tao Kae Noi Mala Seaweed Snack and Chilee Crispy Chilli Tom Yum Thai Flavour with Mixed Nuts. Chilee is a chilli skin snack, which is trending in Thailand at the moment.
Also new is the 7-Eleven own Aiskleem Roaring Limau with key lime with a hint of heat.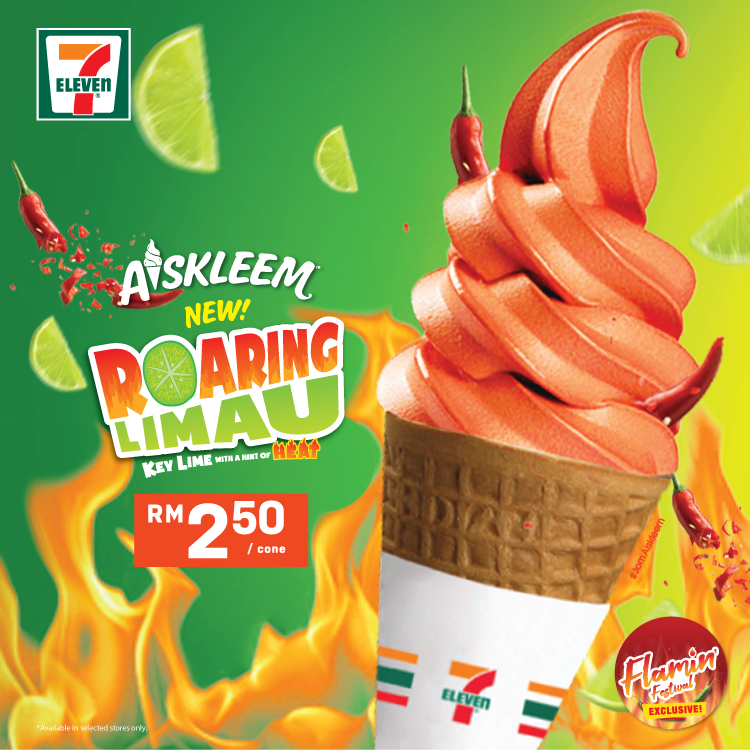 Apart from the familiar tom yum flavour, mala is likely to become the next thing in Malaysia. Malaysians are increasingly challenging themselves to the unique mala numbing taste, which has become a popular option in hotpot restaurants.