The Aura Mineral Water brand of Thailand's Tipco is encouraging consumers to upcycle used plastic bottles. Upcycling is the new approach towards a sustainable future. The discarded materials (ie mineral water bottles) are reused to create a product of higher quality or value than the original such as a shirt as in the example of Aura Mineral Water's upcycling program.
To encourage consumers to upcycle their bottles, consumers can earn points from each bottle. They can then use the points to redeem a free mineral water or a shirt made from recycled plastic for the lucky few.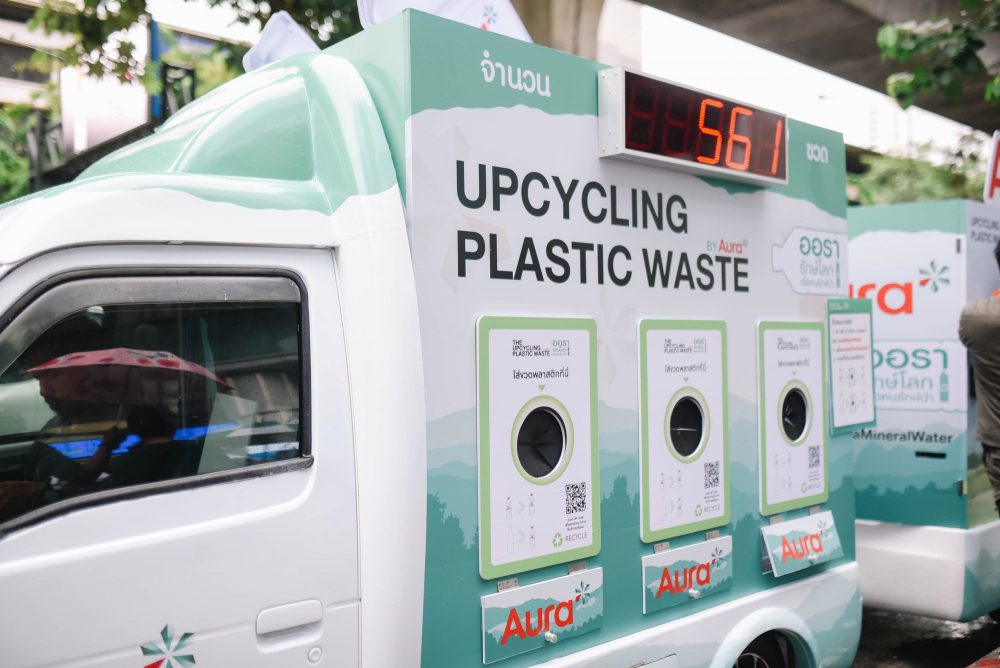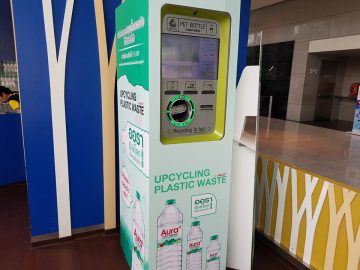 The program uses the Refun machine, which is being used by PTT, Central World and other entities to collect plastic waste.