The new state-of-the-art regional hub features a manufacturing plant, warehouse, distribution centre, the Vinda Innovation Centre and management block
16 December 2022, Bandar Bukit Raja: Vinda Southeast Asia (Vinda SEA), a unit of Hong Kong-listed Vinda International Holdings Ltd, officially opens the new Vinda SEA Regional Hub today in Bandar Bukit Raja, Selangor's industrial township.
The new state-of-the-art mega facility, representing an investment of over RM 600 million, is located on a 30-acre site and comprises a double-storey manufacturing plant with raw material warehouse, an automated finished goods warehouse, a distribution centre, the Vinda Innovation Centre, and a six-storey management block.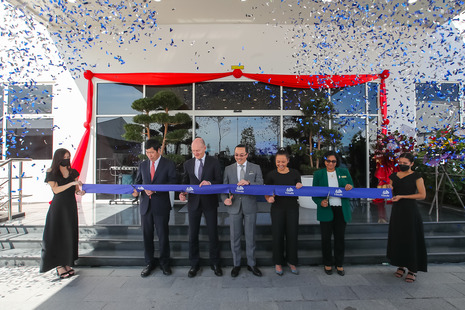 Su Ting Nee, President of Vinda Group Southeast Asia said, "The investment of more than half a billion ringgit to set up the Vinda SEA Regional Hub represents Vinda's commitment to Malaysia and to the state of Selangor. As a Malaysian, I am proud that we could bring this to our country. With the new Vinda SEA Regional Hub, we anticipate our regional production capacity will increase by 20%. We will also be developing an additional 20-acre site in the future. Local talent development is prioritised, and the new facility currently houses over 1,400 staff with 99% of them belonging to the local community. We're creating more jobs and livelihoods in Malaysia while we simultaneously bring better products to Asia."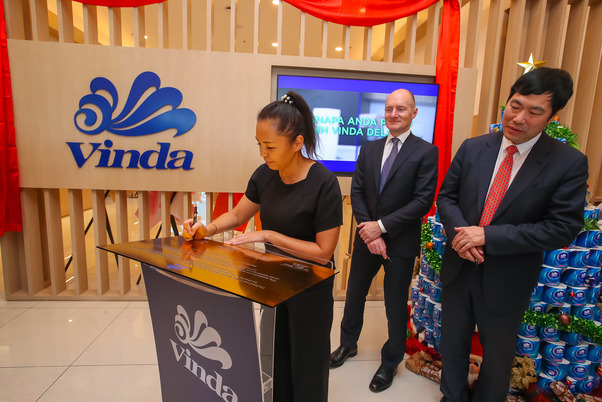 This regional hub will centralize expertise and high-value activities in Malaysia, thus building the nation's knowledge capital. The development also helps make the Vinda Group more competitive on a global level, by using the latest cutting-edge technologies featuring large-scale automation and artificial intelligence.
This Selangor hub will serve over 25 markets and employs concepts of Industrial Revolution 4.0 (IR 4.0). It enhances effectiveness at every stage of the supply chain and boosts efficiency while simultaneously reducing the costs of production.
Furthermore, Vinda SEA will be investing heavily in training to upskill its workforce and vendors to meet the requirements of the new technologies. This increase in skilled workforce will have long-term benefits across the eco-system of the personal hygiene FMCG industry in Malaysia.
As a responsible corporate, Vinda has a long-standing commitment to sustainability and adopts ESG practices for all associates and the output of each product to consumers.
The 30 acres site has incorporated green features and is ecologically sound, with minimal environmental impact and carbon footprint. Vinda SEA has already pledged to be net zero carbon by 2025.
Vinda's consumer brands available in SE Asia adhere to stringent US and European safety, quality, and environmental standards such as FSC, ISO14001, ISO 45001, ISO9001, REACH, and more. The company remains deeply committed to a sustainable future for all its stakeholders and customers.
The new Vinda Innovation Centre is the only one outside China. This state-of-the-art facility is equipped with many experts in R&D, technical innovation as well as product and material development. The Centre follows strict international standards for product development, quality & product safety, which are consistent with the global benchmarks of Vinda and Essity.  Essity, a leading global hygiene and health Company, is the majority shareholder of Vinda International Holdings Limited.
The Vinda SEA Hub completely aligns with the Malaysian Government's Industry4WRD initiative.
Karen Li, the worldwide CEO of the Vinda Group said "Southeast Asia is a very significant strategic region that is fueling steady growth for Vinda group. As our new SEA Regional Hub officially goes into operation, I believe that the production and R&D potential of both personal care and consumer tissue businesses will be fully unleashed, bringing more superior and highly relevant products and services to consumers in the region. We will create many more job opportunities and upskill local talent. In this way, we support the efforts of local government authorities to create stronger, more robust domestic industrial ecosystems."
The regional hub will develop, manufacture and market 3 different product categories, including baby care, incontinence care and feminine care. In Malaysia, Vinda is a respected market leader in all these categories. Its baby diaper brand Drypers has over 45% market share, and its sanitary pad brand Libresse is the #1 brand in its category too, championing a world where women can live confidently and be their best selves.
Vinda's adult diaper brand, TENA, is the world's number 1 adult incontinence care brand and is also the market leader in the category in Malaysia.
At this time, Vinda would also like to take the opportunity to underline its efforts to support the local community: one such example is how TENA supports and empowers Malaysian seniors. With over 6% of Malaysia's population over the age of 60, that makes the country an ageing one, as categorized by the United Nations.
TENA is championing the spirit of Active Ageing, where consumers lead healthy lives, active both mentally and physically, to slow the ageing process. As part of its Active Ageing proposition, TENA is launching a nationwide talent search for a band composed of seniors aged 60 and above. The band will be named TENAcity, which highlights a core value of TENA, namely tenacity or the spirit of never giving up. TENAcity will tour the length and breadth of the country, playing popular songs and spreading the positive message of active ageing. TENA will also collaborate with many Malaysian NGOs and organizations currently working with seniors. This campaign is a first of its kind in the category and indeed in Asia.
Su said, "TENAcity is just one example of how Vinda innovates, to build a deeper connection between its consumers and the brand. We run similarly innovative campaigns for all our brands in the various markets we operate in, and that's what makes them beloved to local consumers."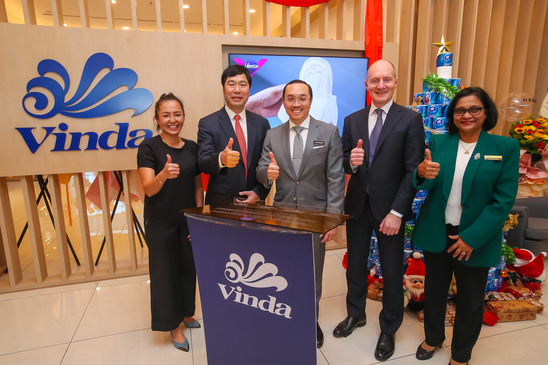 The official opening of the Vinda SEA Regional Hub was graced by Yang Berbahagia Dato' Sri Norazman Ayob – Deputy Secretary General, Ministry of International Trade & Industry (MITI), Umarani Muniandy – Executive Director, Manufacturing Development (Resource) of Malaysian Investment Development Authority (MIDA), His Excellency Dr Joachim Bergstrom, Ambassador of Sweden to Malaysia, Li Chao Wang – Vinda Group Chairman, Magnus Groth – Essity Chief Executive Officer, Su Ting Nee – Vinda SEA President, and all the Board members from across Europe & Asia.
In 2017/2018, Vinda SEA was named as one of foreign investors with the highest investment in Selangor and this investment in a new regional hub is a continuation of its commitment to make Malaysia a SEA hub for hygiene products.
For more information, visit https://vindagroupsea.com