The Thai functional drink maker Sappe PLC has unveiled kombucha and job's tear drink at Thaifex 2019, which was held at the end of May 2019.
The Keaf Sparkling Kombucha drink is designed to support healthy gut and liver. The kombucha is brewed from fermented Assam tea leaves harvested from over hundred year tea trees grown in Chiang Mai in the North of Thailand. Keaf has a mild taste from natural ginger extract.
The ingredients are carbonated water 58.4%, vinegar assam tea 39%, winter melon concentrate, natural ginger flavour and ginger extract powder. The drink does not have sugar and is vegan friendly.
Keaf is a product under Sappe Innostudio, which is a brand under Sappe to promote local goodness and innovation from Thailand.
MeVative Job's Tear Drink
MeVative Job's Tear Drink with Job's Tear Pieces Low Sugar/Oiginal is another beverage under Sappe Innostudio. Job's tear is originally from Southeast Asia and is consumed for medicinal properties in traditional Asian remedy. The drink is free from soy, dairy and gluten.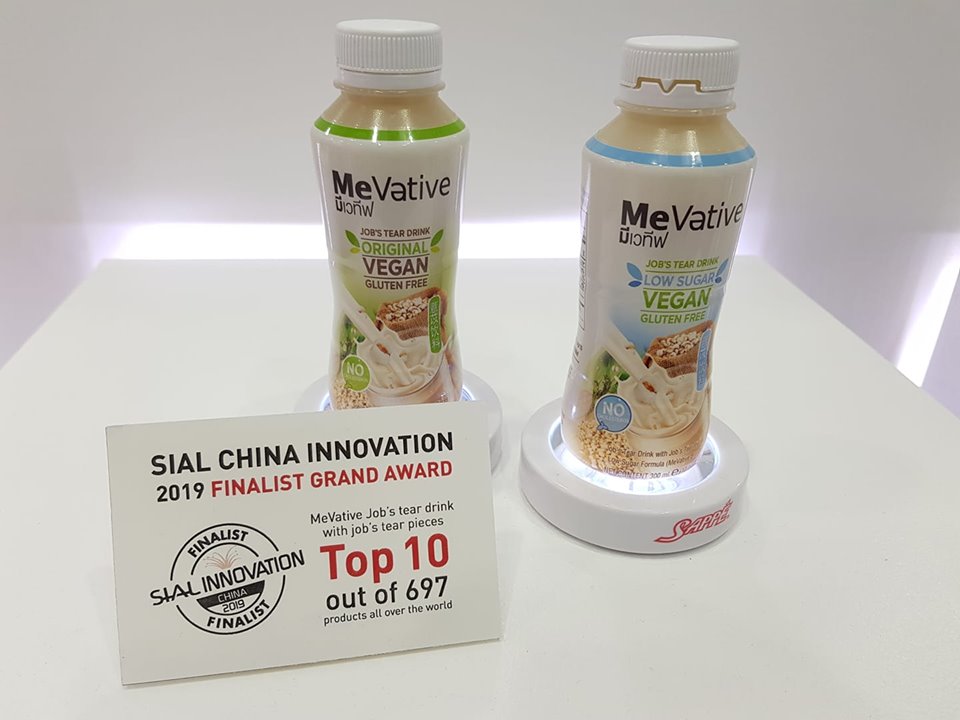 The key ingredients in the low sugar formula drink are job's tears drink 92%, job's tear seeds 5% and sugar 3%. The original drink has 5% sugar.
MeVative won the SIAL China Innovation 2019 Finalist Grand Award.
Sappe plans to launch Keaf and MeVative at the end of 2019.
Kombucha is still a relatively new concept in Southeast Asia and is mostly fermented at home by aficionados. There are quite a number of small players in the kombucha scene selling online and in retail such as Pure Luck (Thailand), Cha Cha (Malaysia) and Bushwick (Singapore) but generally, Southeast Asian understanding of kombucha is still limited.
We do feel that with the current preoccupation with gut health, kombucha is expected to have a fertile ground in Southeast Asia since consumers are able to relate to fermented vinegar drink, which does not have yeast culture, while kombucha has.
Job's tear drink is not something new in Southeast Asia and is commonly consumed in Singapore and Malaysia as Chinese pearl barley. MeVative will be a good alternative drink for consumers who want something familiar.
Sappe has also introduced Shootz, a sport drink (electrolyte drink), made from the natural ingredient of aloe vera.