Osotspa has made available its C-vitt functional drink in carton to capture new target consumers and occasions. C-Vitt is the number one functional drink in Thailand, a position it has maintained for the third consecutive quarters since the third quarter of 2018.
C-vitt, the vitamin drink product of Japan's House Foods in a joint venture with Osotspa, comes in a 140ml glass bottle and available in three flavours – lemon, orange and pomegranate. C-vitt achieved a 149% year-on-year growth in revenue in Q1 2019 after posting a 75% growth for the full year of 2018. C-vitt is similar to House Foods' C1000 vitamin drink sold in Japan.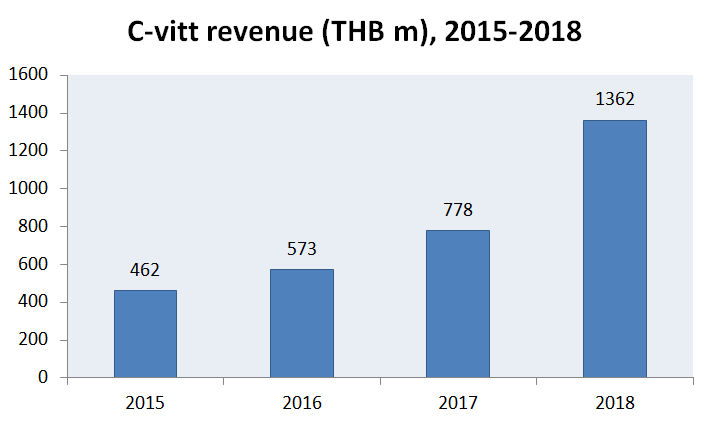 C-vitt has 200% vitamin C content (of the recommended daily dosage), which is comparable to the vitamin C in 6 lemons.
The new C-vitt is sold in 125ml carton.