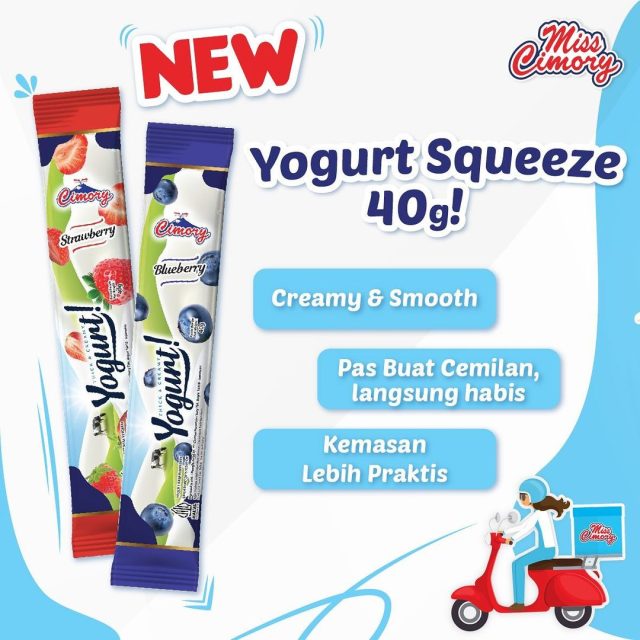 Indonesian dairy company Cimory has made available a yogurt in squeezable tube pack that is comes with an affordable price point. The new product is smaller is size (40g) compared to the existing Cimory Yogurt Squeeze (120g).
Brands are looking at ways to deliver affordable nutrition to consumers. The change in pack sizes is a popular approach. To take into consideration the need for refrigeration, Cimory is restricing the sale of Cimory Yogurt Squeeze 40g through its Miss Cimory network.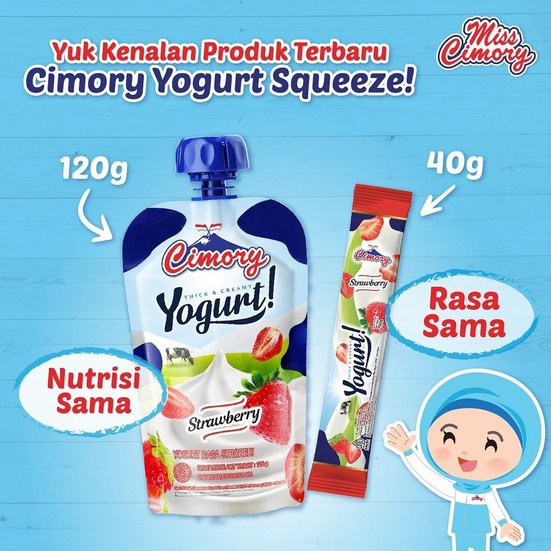 At the same time, this approach also draws new consumers to order directly from Miss Cimory, a network of sales people, mainly females, that deliver Cimory products door to door.
Cimory Yogurt Squeeze 40g is similar to PT ABC Kogen Dairy's KIN Bulgarian Yogurt Slurp, which first appeared in the market in 2021. Both products have to be kept refrigerated.