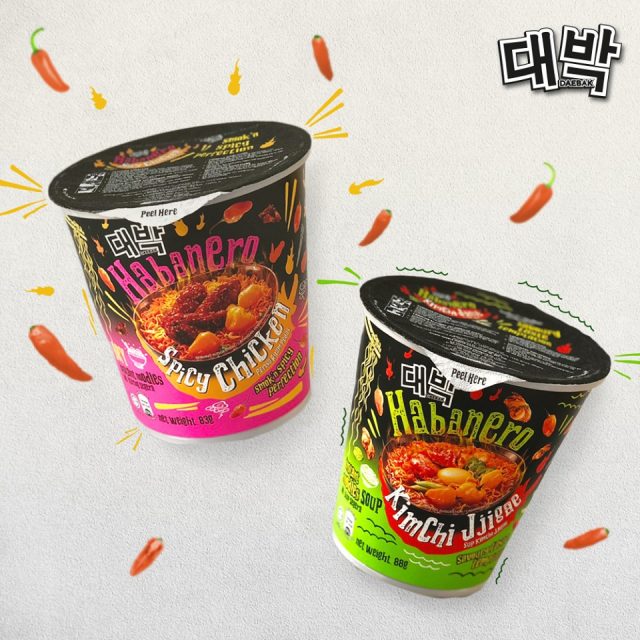 Mamee-Double Decker is back again with two new limited edition spicy instant noodles to dare Malaysians and their taste buds. Rather than going all the way to 1 million Scoville Heat Units (SHU) with ghost pepper like in the past, this time Mamee has dialed down the intensity to 350,000 SHU, which is still higher than our cili padi (bird's eye chili) at 100,000 SHU.
The Mexican habanero chilies are the reason why the new Mamee Daebak is still so spicy. Mamee Daebak Habanero is available in two flavours – Spicy Chicken and Kimchi Jigae and can be purchased exclusively at 7-Eleven Malaysia at RM 4.90 per unit.
The company is also running a campaign to challenge Malaysians to finish both cups without drink any water.
The Kimchi Jigae is a soup instant noodle, while Spicy Chicken is dry.
See Daebaknoodles Facebook for more information. Daebak is a product from the joint venture between Mamee and South Korea's Shinsegae Food.