Sing Long Food Products, the importer and exporter of foodstuffs including the South Korean Samyang instant noodles, has made available Vinamilk soymilk in Malaysia. The Vinamilk soymilk is imported from Vietnam's largest dairy company Vinamilk, which F&N has a 20% stake.
The Vinamilk Soymilk range is unique as it combines soymilk with the goodness of other plant-based ingredients such as almond, walnut and red bean. The on-pack message highlights the 3 goodness, which are good for the body shape, good for the skin and good for wellness (red bean) and good for brain (walnut and almond). The 180ml drink also has less sugar and does not contain preservatives.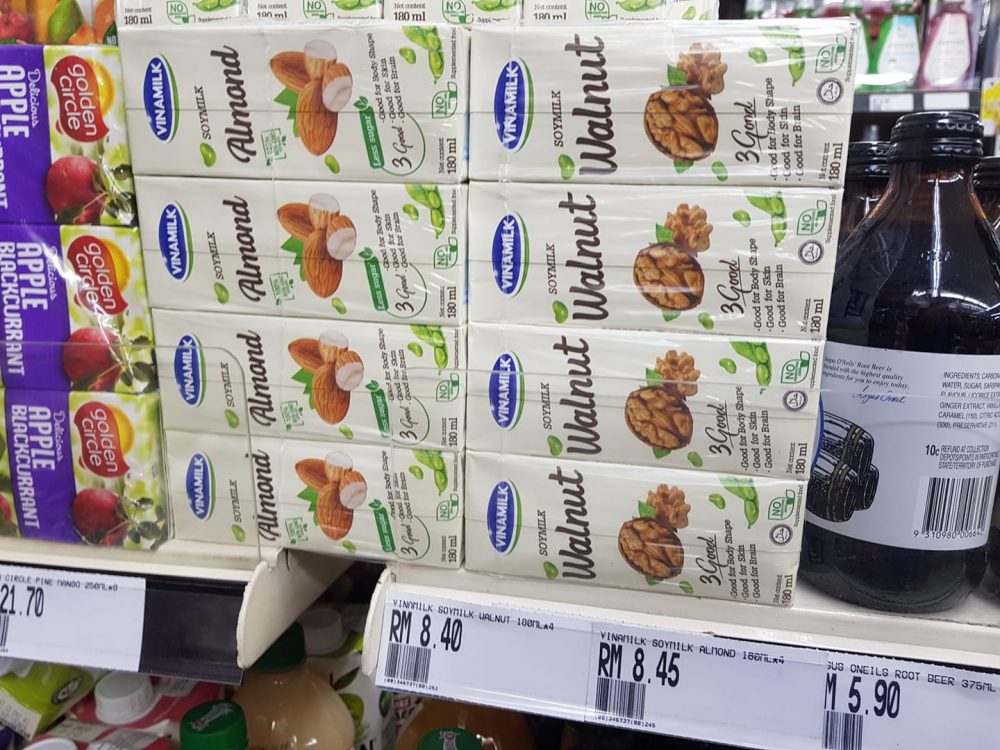 The price for a pack of 4 at Ampang Grocers is RM 8.40-RM 8.45. Apart from independent grocers, Sing Long has made available Vinamilk Soymilk at MaxValu, Hero and Village Grocer.