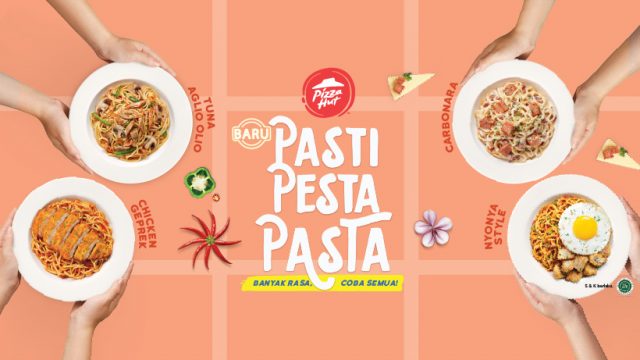 Pizza Hut Indonesia has introduced an interesting new menu under its Pasti Pasta Pesta (Pasta Festival). Apart from the usual carbonara and tuna aglio olio, the pizza chain has unveiled nyoya style and chicken geprek.
What caught out attention is the chicken geprek spaghetti, which shows how the chicken geprek (ayam geprek) dish is moving into pasta. Ayam geprek is a popular dish in Indonesia and is essentially smashed fried chicken with hot sambal.
The Ayam Geprek Spaghetti is priced at IDR 44,000 (USD 3.10) per dish.
Raising the eyebrow in Malaysia
Unbeknownst to many in Malaysia, geprek is fast becoming a popular search keyword in the country, which is an indication of rising interest in geprek.
Geprek Bensu, one of the leading geprek chain in Indonesia, has plans to expand into Malaysia and other countries including the Netherlands, Taiwan and Thailand.
In Malaysia, there are already few places selling ayam geprek including Kotak Malaysia SS15 and Epic Fit Meals, which does delivery. The spicy taste is what attracts diners to the ayam geprek dish. We foresee ayam geprek, following the footstep of its cousin ayam penyet, will establish itself in the culinary culture of Malaysia.