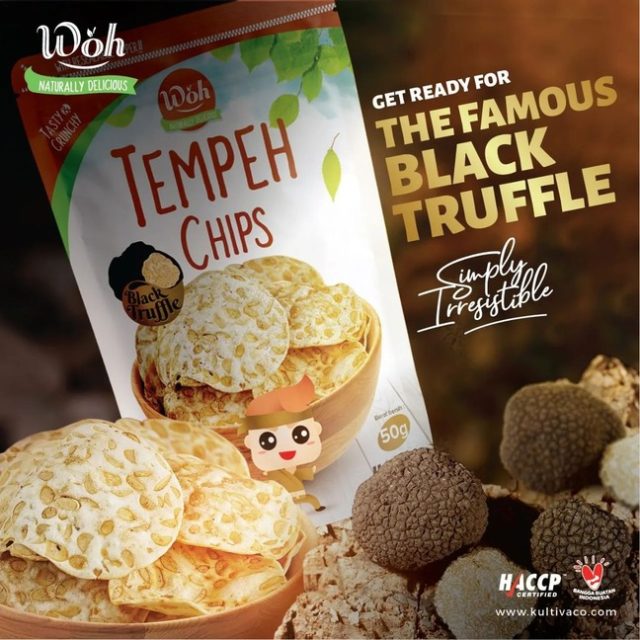 PT. Kultiva Indonesia Makmur, the maker of Woh Tempeh Chips, has unveiled its latest black truffle flavoured tempeh chip. The latest snack combines the trending black truffle flavour with tempeh, which is growing in popularity as a better-for-you base ingredient for a healthy snack.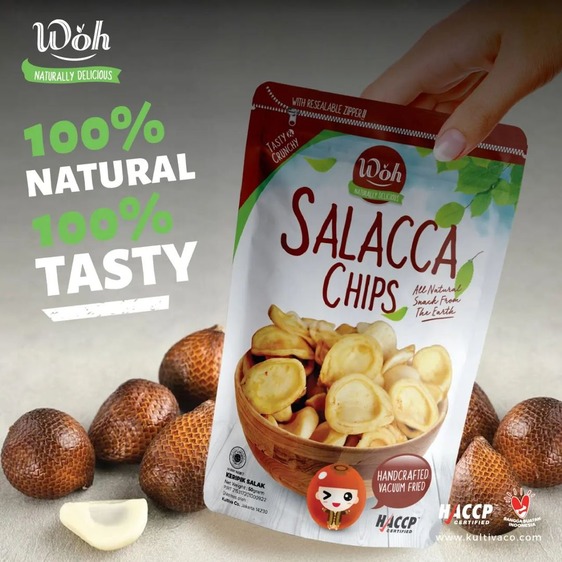 The Indonesian healthy snack manufacturer has also released Jackfruit Chips and Salacca Chips made from salak fruits. Both snacks are vaccuum fried.
Other products include Honey Flavoured Banana Chips and Sour Cream Flavoured Tempeh Chips.