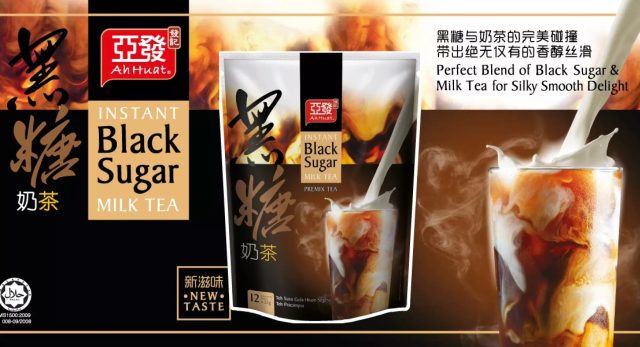 Power Root (M) has released Ah Huat Black Sugar Milk Tea, which allows the consumers to DIY their black sugar milk tea at home to satisfy their sugar cravings.
Ah Huat Black Sugar Milk Tea is made from premium quality of dark muscovado sugar for healthy, silky-smooth delight and well as Kenyan Black Tea for a robust and fragrant finishing in every cup. The drink is said to offer unique aroma and mouthfeel plus contain abundant nutrients including anti-oxidant, L-theanine, manganese, magnesium, iron, potassium, calcium and vitamin B6.
Click here to buy on Lazada now.