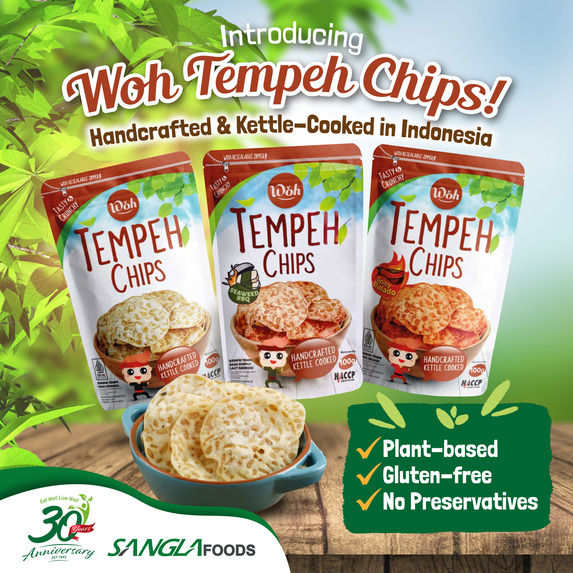 Malaysia's Sangla Foods has brought Indonesian Woh tempeh chips to the local market. Woh Tempeh Chips are described as handcrafted and kettled cooked tempeh chips that are plant-based, gluten free and have no preservatives. There are three flavours to choose from – Original, Seaweed BBQ, and Spicy Balado.
Consumers are looking for healthier chips. As a result, brands are promoting tempeh, which is a fermented food made from soaked and cooked soybeans, as the base ingredient for better-for-you snacks.
Click here to buy now from Sangla Foods' official store on Shopee Malaysia.