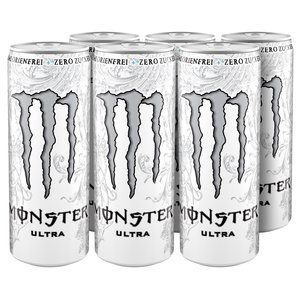 The US-based energy drink company Monster Beverage Corp has launched Monster Energy Ultra in Malaysia and Vietnam in the second quarter of 2019.
Monster Energy Ultra is a carbonated energy drink with taurine, ginseng, caffeine, L-Carnitine and B vitamins with sweeteners. The drink has zero calorie and sugar as it is sweetened with sucralose and acesulfame K.
Monster Energy Ultra (355ml) and the existing Monster Energy (355ml) are both certified halal by the Department of Islamic Development Malaysia (JAKIM). The reference number is JAKIM/(S)/(22.00)/492/2/ 1 053-01/2018.
Click here to purchase the newest Monster Energy Ultra on Lazada Malaysia at RM 5 for 2 cans.