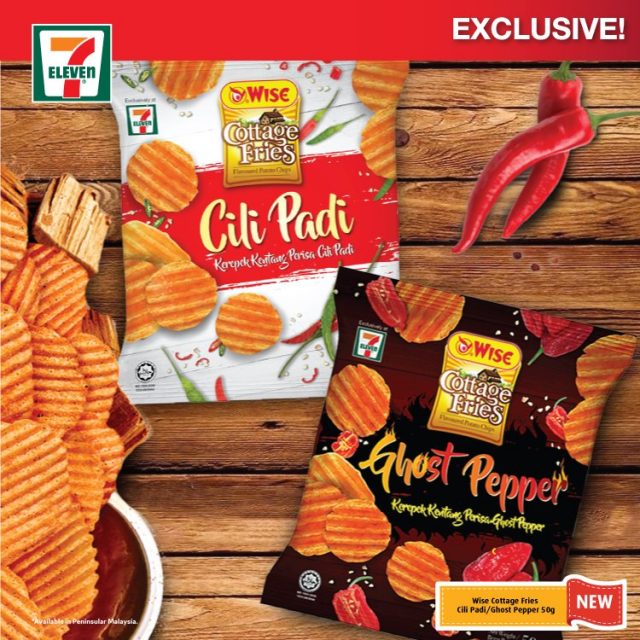 Wise Cottage Fries by BJC Foods has introduced new and spicy additions to its potato chips. Consumers can challenge themselves to the Malaysian favourite cili padi (bird's eye chilli) or the Ghost Pepper version of Wise Cottage Fries.
The Ghost Pepper potato chip is unique as it likely the first potato chip in Malaysia featuring this insanely spicy taste. Previously, Mamee has introduced Ghost Pepper instant noodle and snack noodle.
Wise Cottage Fries Cili Padi/Ghost Pepper (50g) is available exclusively at 7-Eleven Malaysia.
Click here to buy other Wise Cottage Fries snacks on the BJC Foods official site on Shopee.