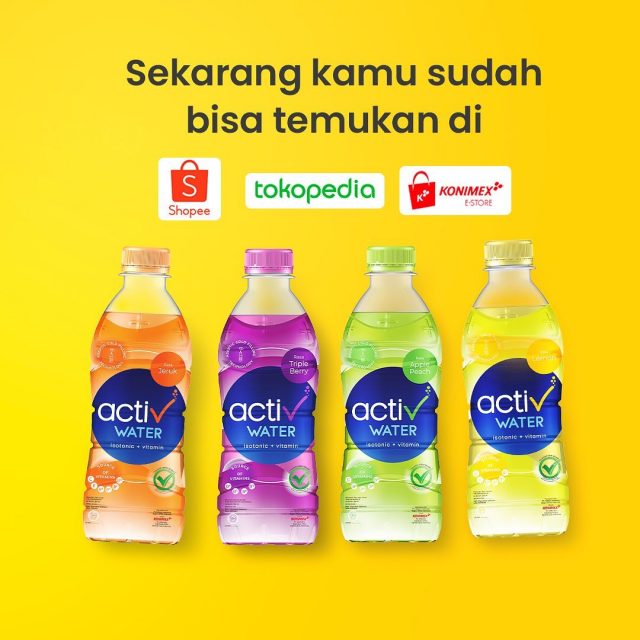 Indonesia's Konimex has unveiled Activ Water, a non-carbonated sports drink with multivitamins to keep the body strong. The new beverage contains vitamin C, E, B3, B5, B6 and B12 as well as zinc to support health and active lifestyle.
Activ Water is free from preservatives, artificial sweetener and synthetic colour and has the Pilihan Lebih Sehat (Healthier Choice) logo, which means the total sugar count is less than 6g/100ml.
Activ Water (380ml) is priced at IDR 6,500 and is available in four flavours – orange, lemon, apple-peach and triple-berry.
It is interesting to see Konimex using a more familiar functional sports drink as a category to deliver functional health benefits rather than through flavoured water.