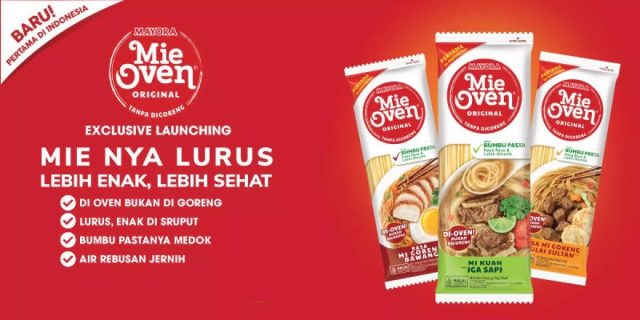 Mayora has unveiled its latest noodle innovation Mie Oven in Indonesia. As the name implies, Mie Oven is a noodle that is not fried. It is also said to be the first mie lurus or "straight noodle" in the country.
Mie Oven's noodles resemble the somen thin noodle made with wheat flour normally cooked by simmering the noodles in water. Mie Oven also looks like the guamian (挂面) popularly consumed in China. These noodles are healthier than fried noodles.
Mie Oven comes in three variants and each comes with seasoning packs.
Mi Kuah Iga Sapi
Rasa Mi Goreng Bawang
Rasa Mi Goreng Gulai Sultan