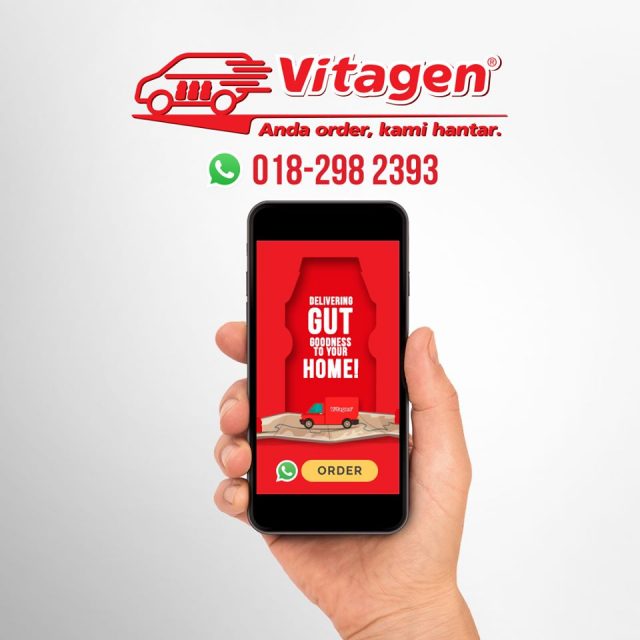 Vitagen, one of the leading cultured milk drinks in Malaysia, has added a new distribution channel. Riding on the immensely popular free messaging and VoIP service Whatsapp, consumers can now order their Vitagen on Whatsapp (018-298 2393). There will be no delivery charge for the Home Delivery Service. Payment method is cash on delivery.
Selling though Whatsapp offers extra convenience to consumers without the hassle of shopping online and paying with online bank transfer/credit card. Even elderly Malaysians are well versed with Whatsapp, which makes it possible for them to order Vitagen for their grandchildren.
Beyond this, brands can start exploring social media retailing by launching social media-exclusive items to engage specific consumer groups.