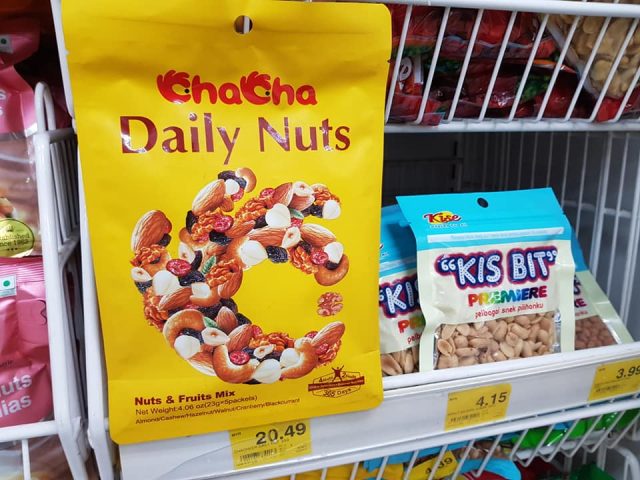 Responding to Malaysian consumer shift towards healthy eating, China's ChaCheer, known for its sunflower seed snacks, has made available its highly popular ChaCha Daily Nuts.
Both ChaCheer and ChaCha refer to the same company Qiaqia Food Co., Ltd., one of the leading producers and sellers of nuts and roasted foods from China. QiaQia has recently put into operation a new manufacturing in Thailand. ChaCha Food Thailand is initially involved in the production of sunflower seeds. Phase two will see the factory producing nuts.
ChaCha Daily Nuts contain walnut (33%), blackcurrant raisin (22%), dried cranberry (15%), cashew (13%), almond (10%) and hazelnut (7%). The nut and fruit mix is described as containing the "fresh taste from 6 countries."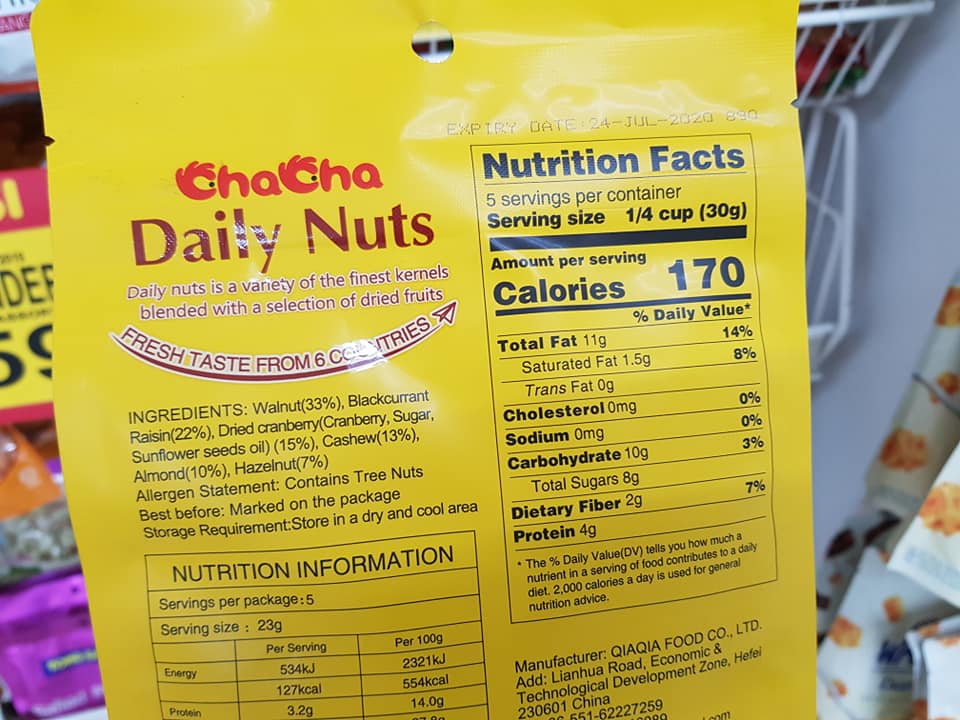 First launched in China in 2016, ChaCha Daily Nuts (洽洽每日坚果) in a small yellow bag is a highly successful product in China. ChaCha Daily Nuts has been instrumental in raising the company's nut sale from a mere RMB 100 million in 2016 to RMB 500 million in 2018 to contribute nearly 10% of the company's revenue in 2018.
In Malaysia, ChaCha Daily Nuts (23gx5) are selling at a premium at RM 20.49 (Giant) compared with Nature's Wonder (130g) at RM 16.45 and Camel Natural Cocktail Mix (150g) at RM 16.59.