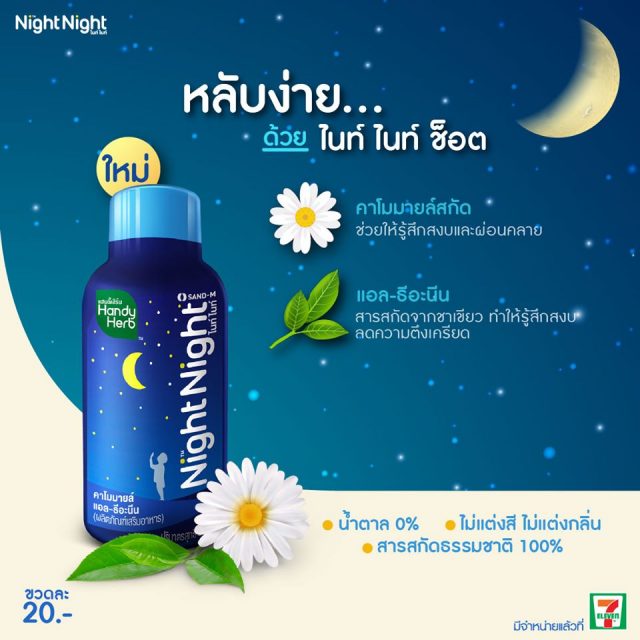 Thailand's herbal medicine producer Sand-M International Co., Ltd., the maker of pocket-sized herbal solution to fit the modern healthy lifestyle, has introduced Handy Herb Night Night. This new shot drink in 50ml contains chamomile known to help to calm the mind and promote a good night sleep.
Night Night also has L-theanine, a green tea extract, that reduces stress and improves the sleep quality. The shot is free from sugar and preservatives. Night Night is available at 7-Eleven at a price of THB 20.
Night Night is interesting as it shows the entry of the shot format into the sleep promoting segment.
This product is also available in sachet.