PT Top Food Indonesia, which is part of the Es Teler 77 Group, showcased its new self-cooking instant noodle machine franchise concept at the recent SIAL Interfood 2019 on 13-16 November 2019. Known as "Me Masak Mie" or "I Cook Noodle", this self-cooking instant noodle machine is said to be the first of its kind in Indonesia.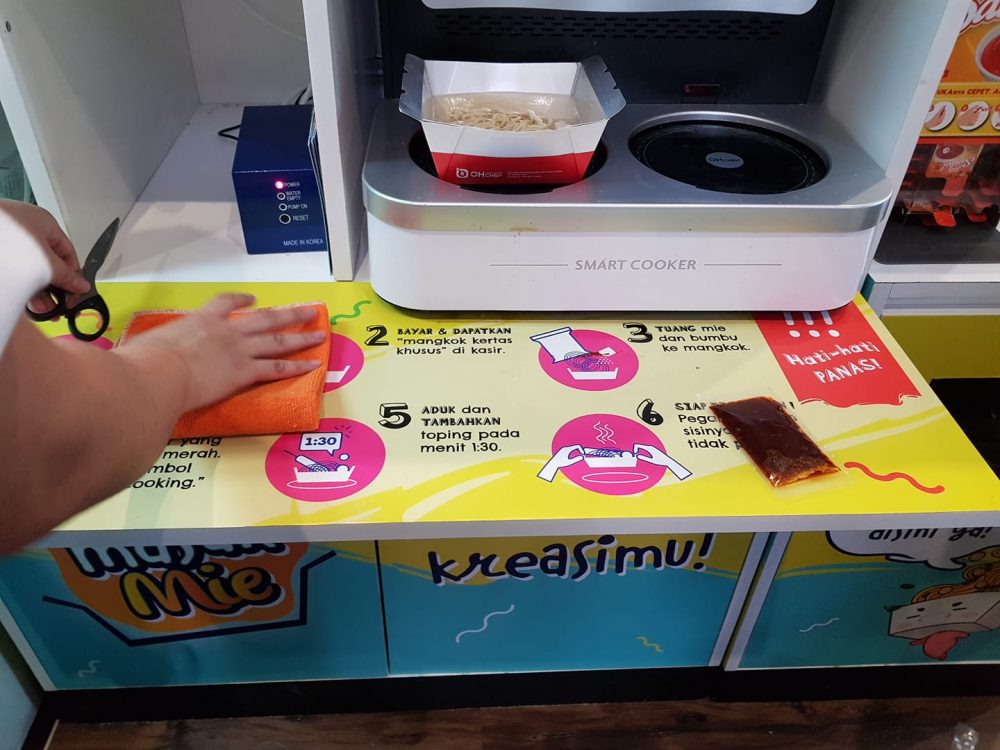 Using the Oh-Chef Smart Cooker popular in South Korea, consumers can cook four types of noodles Mie Ayam (Chicken Noodle) Mie Goreng Rasa Pedas (Spicy Fried Noodle), Mie Rasa Seafood (Seafood Noodle) and Mie Rasa Bakso (Bakso Noodle). They can add extra toppings, which incur extra charge, during the cooking process. The noodles, made by PT Raja Top Food, come in an individual pack.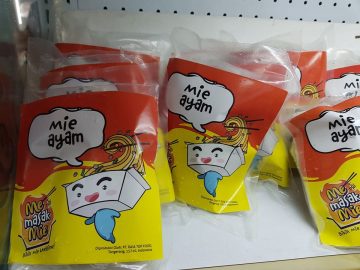 Below is a clip of Oh-Chef Smart Cooker in action:
This concept is ideal for convenience stores, universities and eateries.