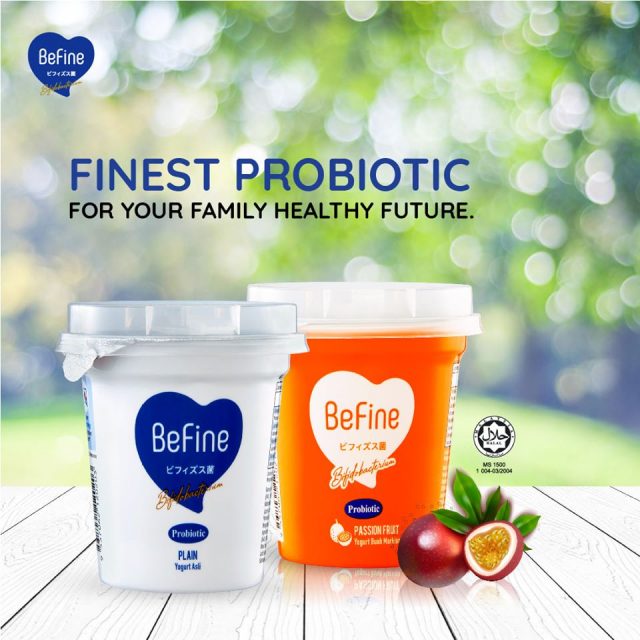 After launching BeFine drinking yogurt, Dydo Drinco Malaysia has now made available BeFine spoonable yogurt for the Malaysian market. The new BeFine yogurt in a cup (120g) comes in plain and passion fruit flavours. The product is rich in Bifidobacterium probiotic for gut health and comes with low fat and low sugar.
BeFine yogurt cup is priced at RM 2.90, which is equivalent to RM 24.2 per kilogram, making it the highest among a selection of mainly locally-produced yogurt cup in the local market on a per volume basis. Do note, the prices below included promotions by several brands including Yoplait, Meiji and Dutch Lady.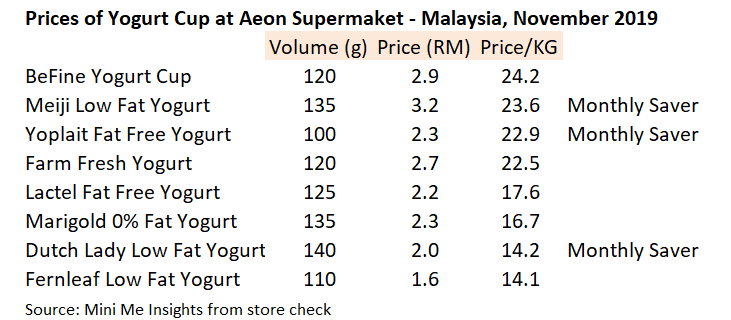 The BeFine drinking yogurt range with its 0% fat and 0% cholesterol formulation has been added with 2 more flavours – mulberry and strawberry.