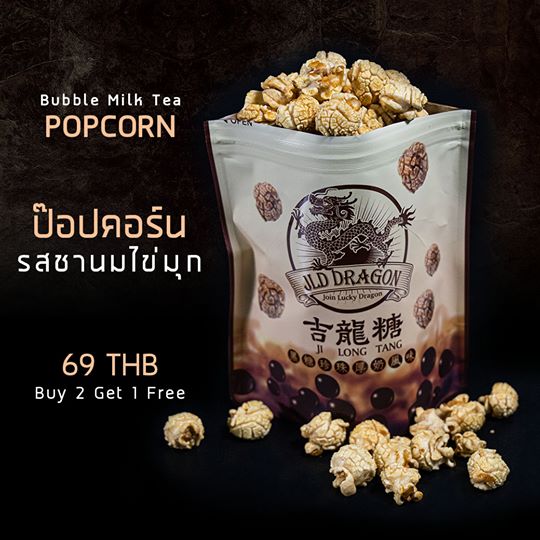 Bubble milk tea companies are transforming themselves into a total dessert player to offset possibility of consumers losing interest in their famous high sugary and indulgent drink.
In Thailand, JLD Dragon (吉龍糖) bubble tea chain from Taiwan has recently made available Bubble Milk Tea Popcorn. It is interesting to see bubble milk tea chains actually introducing their own bubble milk tea popcorn.
Actually, bubble milk tea popcorn is nothing new. KOI Thé Singapore collaborated with Garrett Popcorn Shops to introduce Pop Pop Tea Latte and Pop Pop Macchiato topped with actual Garrett Popcorn.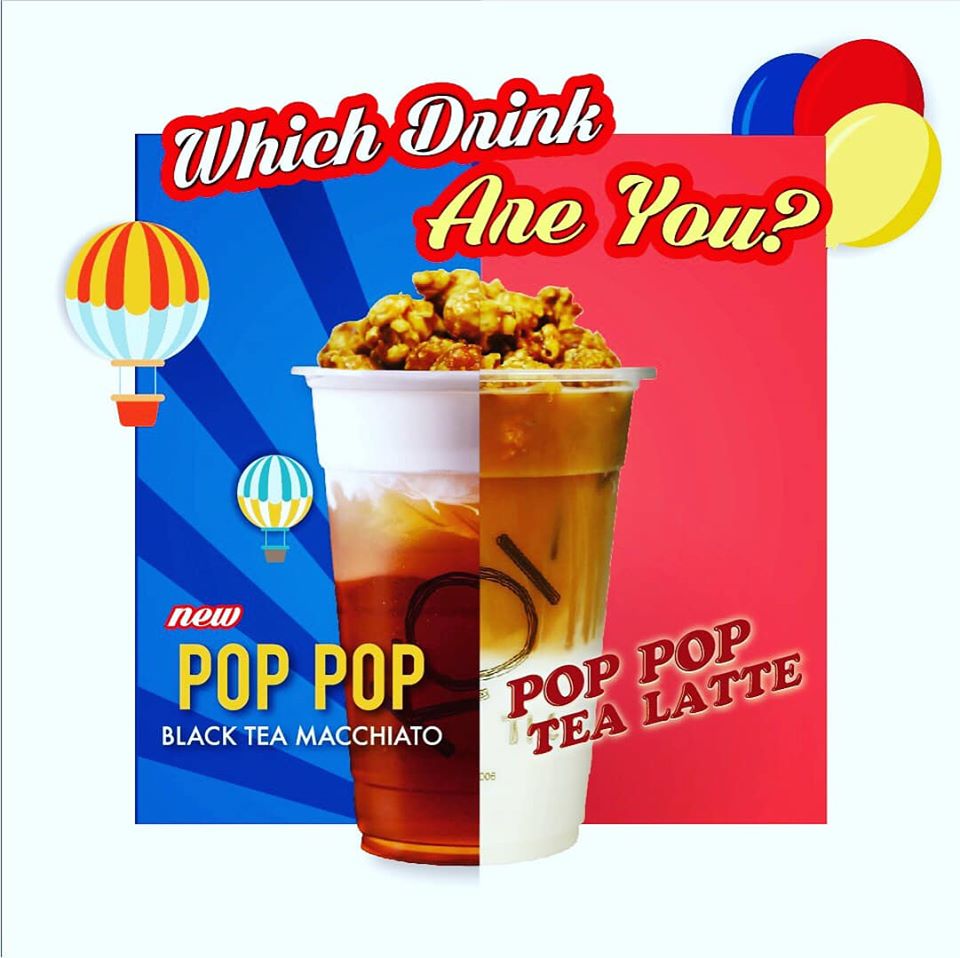 Similarly, Tiger Sugar Singapore said it will be introducing Tiger Sugar Dessert really soon. This example shows once again, bubble tea players are diversifying their revenue stream from beverage to dessert.