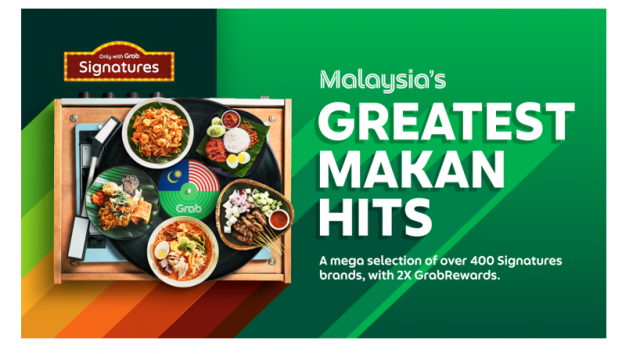 It's Malaysia Day, and for the second year running, the occasion will be commemorated while embracing social distancing. However, this doesn't mean that our celebrations need to be any less  joyous. Malaysia Day is all about unity and recognizing that despite our differences, we are inherently connected.
This Malaysia Day, Grab wants to shine the spotlight on the different aspects that make us Malaysian – from the many local businesses who have adapted to the challenges with grit and drive, to our hardworking driver and delivery-partners on the frontlines. Grab will pay homage to these individuals by working with local talents across various fields to bring this celebration to life.
Showcasing Malaysia's Greatest Makan Hits
If there is one thing that truly unites us all, it's our immense love for food. Love for food is a quintessential Malaysian trait which evokes not just passionate debates but also unity no matter our background. Hence, kicking off the celebration of all things local is Grab's Malaysia Day film! Aptly titled Malaysia's Greatest Makan Hits, the film highlights the best of Malaysia's local restaurants with more than 400 Grab Signatures merchant-partners being mentioned. To bring this to life, Grab has collaborated with a wide range of local talents from artists to singers and songwriters.
Adding to that, Grab is also amplifying this local creation via the #GreatestMakanHits challenge which will be launched on TikTok from 15th September 2021 onwards. The challenge will give Malaysians a chance to put their own creative spin on the song and dance, while being in the running to win amazing prizes for the most creative submission/post.
To view Grab's Greatest Makan Hits film and for more details on our Malaysia Day initiative, please click HERE. 
Paying Tribute to Malaysia's Unsung Heroes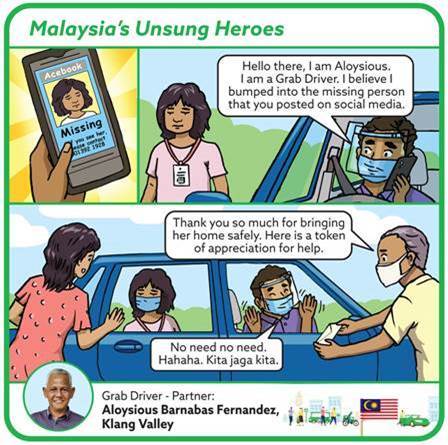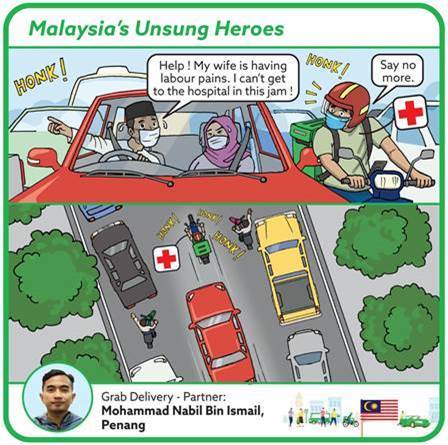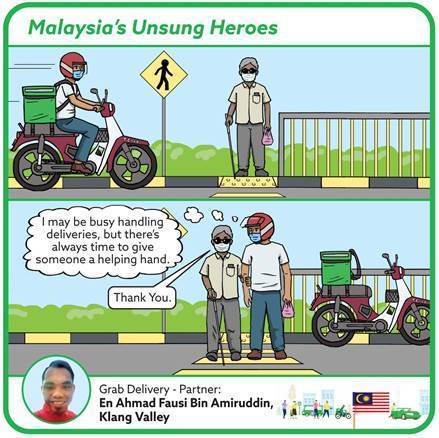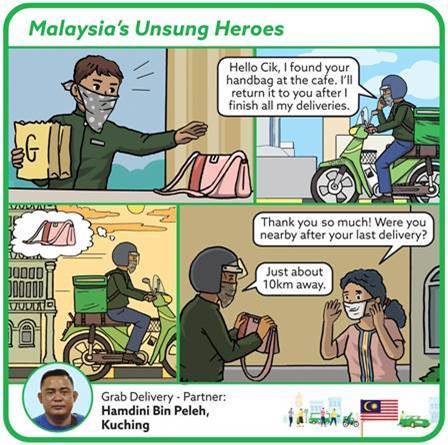 Other than highlighting Malaysians' local favourite eats, Grab is also paying tribute to our driver and delivery-partner community for their acts of kindness and generosity – something that symbolises what it means to truly embody the Malaysian spirit.
With countless stories being shared on how our driver and rider community has brightened up consumers' days, we wanted to bring these heartwarming stories to life. Therefore, we have collaborated with local artist Jon Tham, who has visualised these accounts in fun and quirky caricatures. The comic visuals are released in several installments – each themed with a different value that represents what it means to be Malaysian.
The second burst of the comic visuals are based on the value of compassion and depicts various stories of how our driver and delivery-partners have truly embodied this:
On the initiative, Hassan Alsagoff, Country Marketing Head of Grab Malaysia, says "As a homegrown Malaysian brand, we wanted to highlight the amazing people of Malaysia who have made valiant efforts in serving the community. Their tenacity, spirit and pure grit truly embodies what it means to be Malaysian and we couldn't think of a better focus to have to commemorate Malaysia Day. As we celebrate the occasion, we hope this reminds Malaysians far and wide of what makes us unique and encourages everyone to be proud of what we can call uniquely ours.
In conjunction with Malaysia Day, to ensure a more rewarding experience while getting their favourites delivered, users will also be able to earn 2X GrabRewards Points with every Signatures Order on GrabFood and GrabMart.