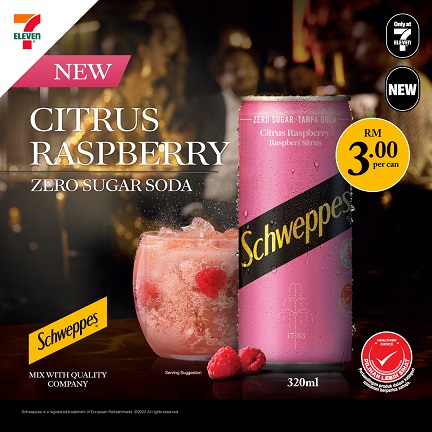 Coca-Cola Malaysia has launched Schweppes Citrus Raspberry Zero Sugar Soda (320ml) as a drink for consumers to enjoy alone or with friends.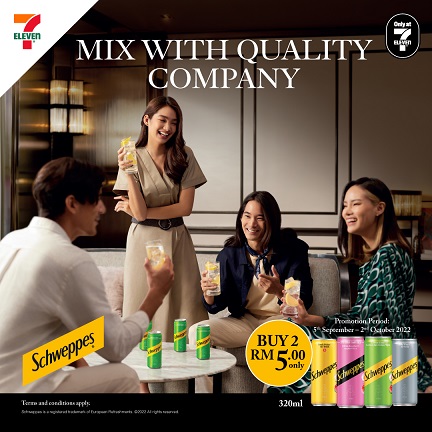 Schweppes comes in a range of flavors such as Soda Water, Dry Ginger Ale, Bitter Lemon and Tonic Water that can be enjoyed on their own, or combined with other beverages. The latest Citrus Raspberry flavour is certified as a Healthier Choice and represents a more flavourful option under the Schweppes range.
We believe there are plenty of options for Coca-Cola to expand on the Schweppes range to include more flavours including having more matured flavour profiles.
Schweppes Citrus Raspberry Zero Sugar Soda, which combines the sweetness of raspberry and the sourness of oranges and grapefruit, is available at 7-Eleven Malaysia.