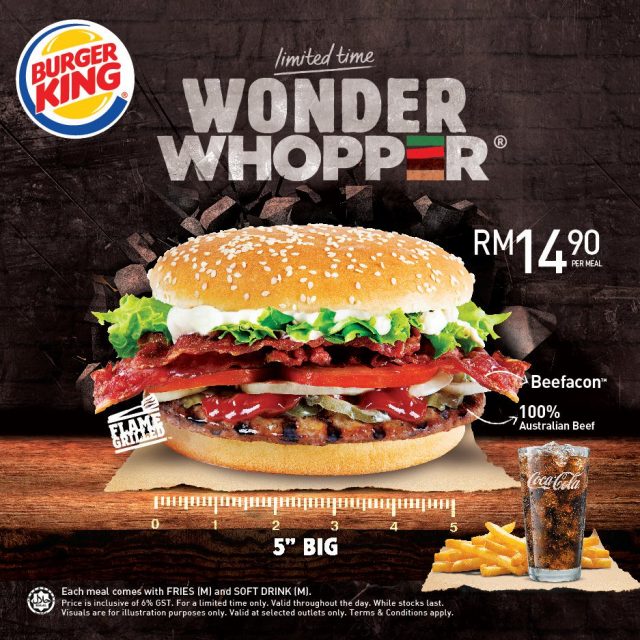 New Burger King Serdang Raya outlet
Burger King, operated by Cosmo Restaurants Sdn Bhd, has recently opened a new outlet at Serdang Raya in Selangor. The new branch is actually occupying half of the premise of 99 Speedmart. Now the space has been divided into half with the space on the right taken up by Burger King and the left by 99 Speedmart.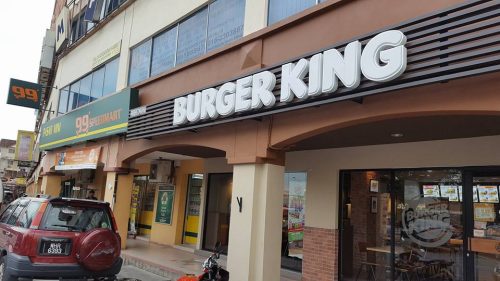 99 Speedmart founder owns Burger King franchise
The Burger King franchise is actually owned by Lee Thiam Wah, the founder of 99 Speedmart Sdn Bhd and Datuk Chua Tia Guan through Newscape Capital Sdn Bhd. Ekuiti Nasional Bhd (Ekuinas) disposed the Burger King franchise to Newscape in August 2015 for RM 74.6 million. The Burger King franchise covers Malaysia and Singapore with 32 outlets in Malaysia and 41 in Singapore at the point of the acquisitions.
The Serdang Raya example shows how the 99 Speedmart business integrates with Burger King. 99 Speedmart opened its 870th outlet on 19 November 2016. The key advantages of 99 Speedmart are logistics, strategic location and retail know-hows.
A lot of the 99 Speedmart senior executives are now working at Cosmo Restaurants. The key challenge now is turning the fast food business into a profitable venture for 99 Speedmart.
GCH Retail (M) runs Uncle Jack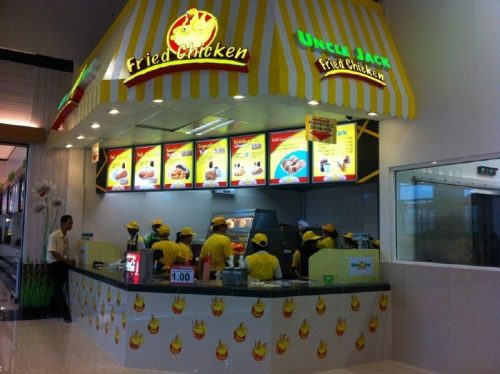 99 Speedmart is not the only grocery retail chain to dip its toe into quick service restaurant (QSR). In fact. GCH Retail (M), the operator of Giant, Cold Storage and Guardian, has converted its ready-to-eat (RTE) section in its outlets into Uncle Jack (image above), which serves no-frills fried chicken with affordable price.