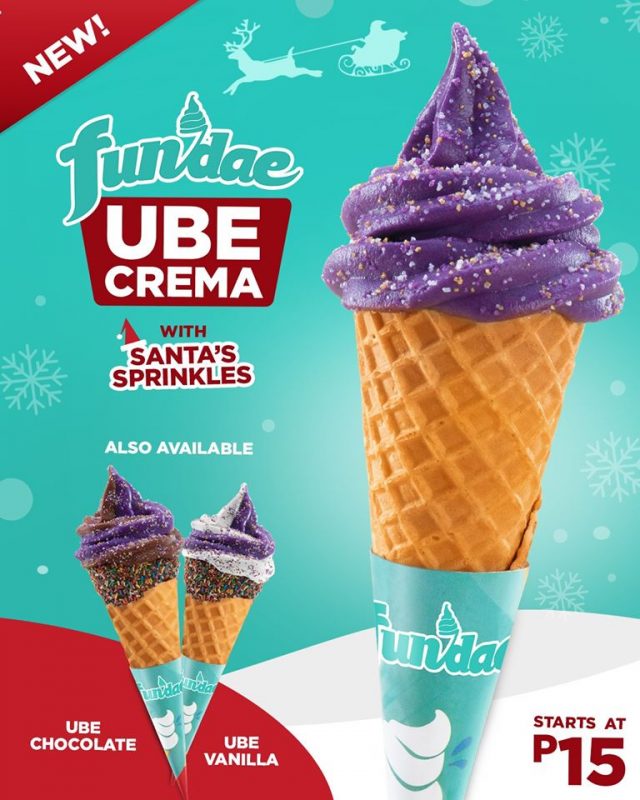 7-Eleven Philippines has debuted a seasonal dessert offering. The Ube Crema Fundae is rich in ube and is infused with crema and topped with Santa's Sprinkles, which is described by Yummy.ph as a "crunchy candy sprinkle".
Ube Crema Fundae is available in chocolate and vanilla flavours and comes with a price of PHP 15.
The convenience store chain previously launched Fundae Unicorn in February 2019 featuring blue vanilla and pink chocolate flavors in one magical cone with sprinkles on top.
The use of holiday sprinkles is quite common in the Philippines for the added indulgence.