Malaysia's Gardenia Bakeries (KL) Sdn Bhd has entered into the wrap segment with new roll-up wraps that are said to be "Great with anything." The wraps are available in wholemeal, original and garlic. In Singapore, the roll-up wraps have already been launched in 2012.
Gardenia is a late comer to wrap, a segment spearheaded and popularised by Mission Foods. Gardenia has the advantage when it comes to distribution but Mission Foods wins through varieties. With a presence in most of the modern and traditional retailers, Gardenia just need to add some hooks on its existing shelf to sell the roll-up wraps.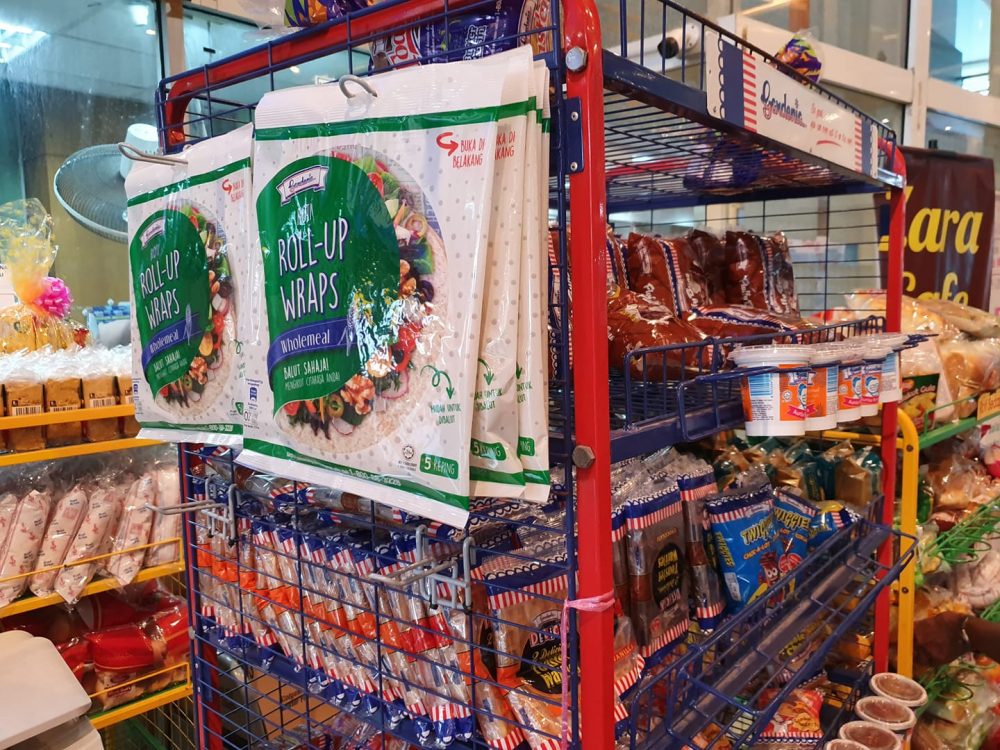 Gardenia roll-up wraps has a lower entry price of RM 4.90 (225g) compared to Mission Foods selling at RM 8.00 (360g). The average price for both products is roughly the same.