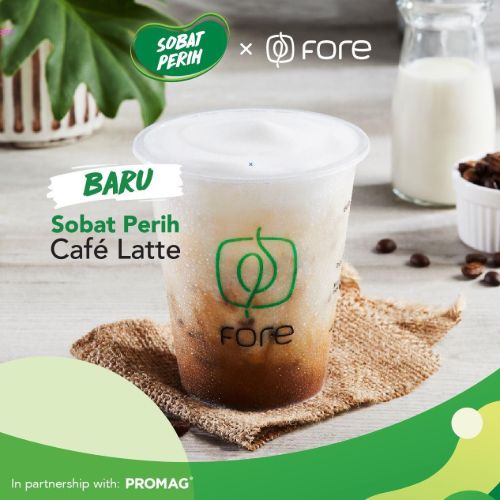 For coffee drinkers suffering from heartburn, Fore Coffee in Indonesia has collaborated with Promag to come up with a new plant-based coffee drink that is suitable for sufferers. Promag is the popular drug by Kalbe Farma to relieve ulcer, neutralize and protect your gastric longer from gastric acid.
The new creation Sobat Perih Cafe Latte is made from premium Arabica coffee beans that are less acidic as well as soy milk minus the lactose found in milk, which can be hard for some individuals to digest. A study by Kalbe Farma in January 2020 revealed 80% of people with heartburn did not experience any problem after drinking Sobat Perih Cafe Latte.
Even though there is no evidence Promag is used as an ingredient in the drink, Promag's involvement is to lend credence to the coffee drink as a stomach-friendly coffee. In return, the new drink feeds into Promag's consumer awareness program about heartburn. Using the new online tool called Promag Maag Meter, the brand highlights coffee and spicy food as some of the triggers of gastritis.
The partnership highlights how pharmaceutical brands and foodservice players can collaborate in the functional beverage space.