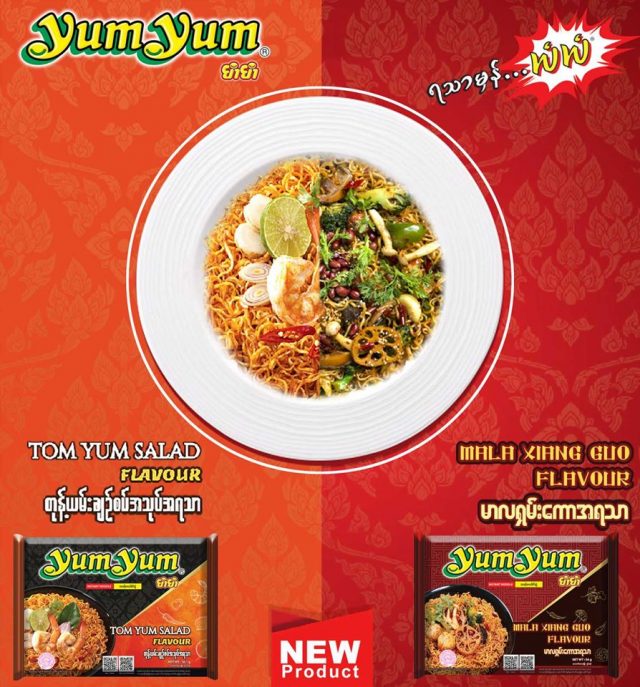 In Myanmar, Yathar Cho Industry, the producer of Yum Yum instant noodle under license from Thailand's Wan Thai Foods Industry, has introduced Mala Xiangguo as its latest instant noodle flavour. Mala Xiangguo, which is loosely translated as "spicy stir-fry hot pot", appears to be winning over consumers in Myanmar with its distinct numbing and spicy flavour.
An article in Myanmar Times dated 29 November 2019 even described Mala Xiangguo to have "started a food craze in Yangon." The article goes on to showcase 10 popular places to enjoy the Mala Xiangguo dish.
Several producers in Southeast Asia have introduced Mala Xiangguo instant noodles. Myojo, an instant noodle brand under Nissin, rolled out Mala Xiangguo instant noodle in Singapore in 2019. In Indonesia, Mala House launched its Mala Tang Instant and Mala Xiangguo Instant in 2019.
In addition to Mala Xiangguo, Yathar Cho Industry has also added the Tom Yum Salad flavour.