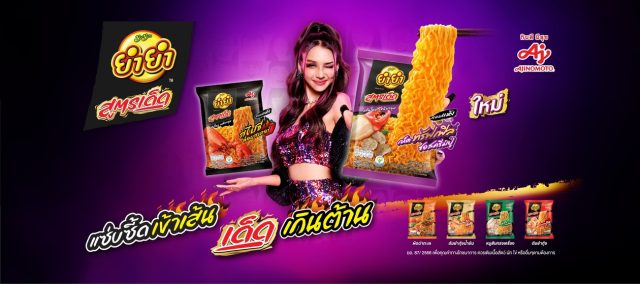 Wan Thai Foods Industry, the producer of Yum Yum instant noodles in Thailand, has launched a new flavour Truffle Crab Creme Sauce. The company has also given its Yum Yum Sood-Ded a new look and new recipe to include an elastic noodle texture and a concentrated taste of seasoning powder and oil, reported Bangkok Post.
Yum Yum will place a strong focus on the premium segment. In 2022, premium instant noodles under Sood-Ded grew by 24%. The premium instant noodle market was boosted by favour innovation, recovery of outdoor activity and higher intake by office workers. Yum Yum expects its premium segment to grow by 22% in 2023.
To attract the younger generation, Yum Yum has roped in Bowkylion to be the face of Yum Yum Sood-Ded.
Thailand's instant noodle market grew 14% in 2022 primarily due to price hikes. Yum Yum aims to grow by 14% in 2023.