MR D.I.Y, Malaysia's largest home improvement retailer, has started promoting the sale of food and beverages on its e-commerce site. MR D.I.Y is classified as non-essential service during the current movement control order (MCO), which means all of its outlets must be closed during the partial lockdown period. However, the e-commerce site is still operating as usual.
Only 88 food and drink products are available for purchase on MR D.I.Y. e-commerce portal and these products are mainly snacks, biscuits, and gum & sugar confectionery.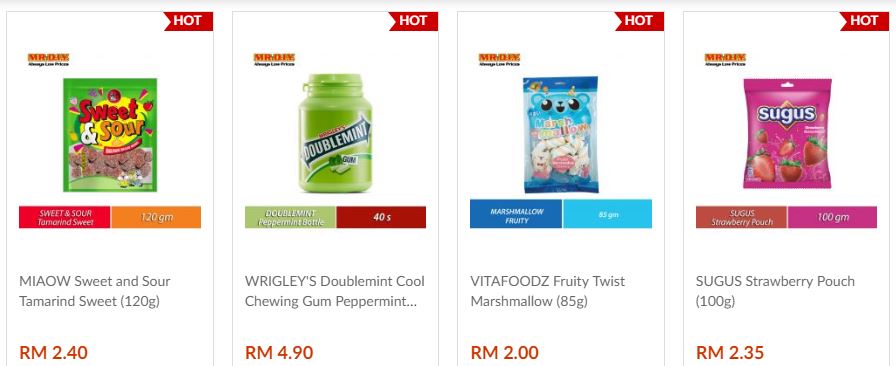 With leading supermarkets inundated with online orders, it is now an opportune time for MR D.I.Y. to solve consumer pain point of getting hold of food and drinks and fresh produce. However, fresh produce and temperature-controlled items are another different game all together for MR D.I.Y which is accustomed to dealing with non-perishable products.
Given the strong distribution and logistics capability of MR D.I.Y., perhaps a partnership with other players can make available more shelf-stable food and drinks for consumers who want someone who can deliver to them during MCO. This could pave the way for MR D.I.Y. to explore other new retailing format.