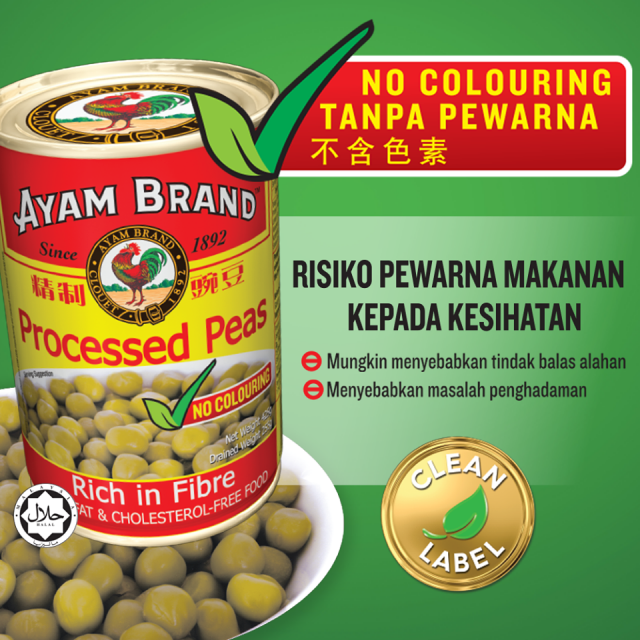 Consumers especially in Malaysia are accustomed to buying snacks or canned food featuring peas in bright green, which makes the peas appear fresh. As part of its commitment to safeguard the health of consumers, Ayam Brand has now removed colouring E102 dan E133 from its canned processed peas.
Even though the new processed peas look slightly brownish, the taste, nutrient and quality remain unchanged. The new Ayam Brand Processed Peas are rich in fibre and are free from colouring, MSG and preservative and GMO ingredients.
Brands that are forthcoming and being transparent with its shortcomings are always appreciated by consumers. This is also a good way for brands to build long-term trust with their consumers.
Processed pea snack brands should follow suit by removing the colouring from their products but this would require communication from a health angle.