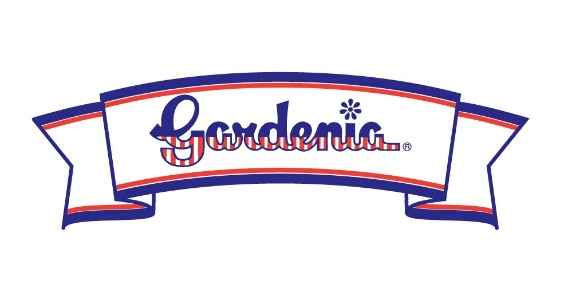 Five Conflict Management Styles To Resolve Common Squabbles At Home
Shah Alam, 30 December 2021 – Being cooped up under one roof during the pandemic has brought many families closer together, but there has been some challenges too. With a larger extended family, it may have been difficult to go a whole day without someone losing their patience, feeling frustrated or even crying. According to the Gardenia 'Wellness Begins at Home' Survey, the top three causes of arguments in Malaysian households during the MCO included:
Cleaning duties,
Difficulties with children's online learning and homework, and
People in a household being noisy during work calls or online classes.
The good news is we can learn to manage this. The even better news is that we have probably already learnt about conflict management at the workplace, and it's just a matter of modifying it to work efficiently in our home environment.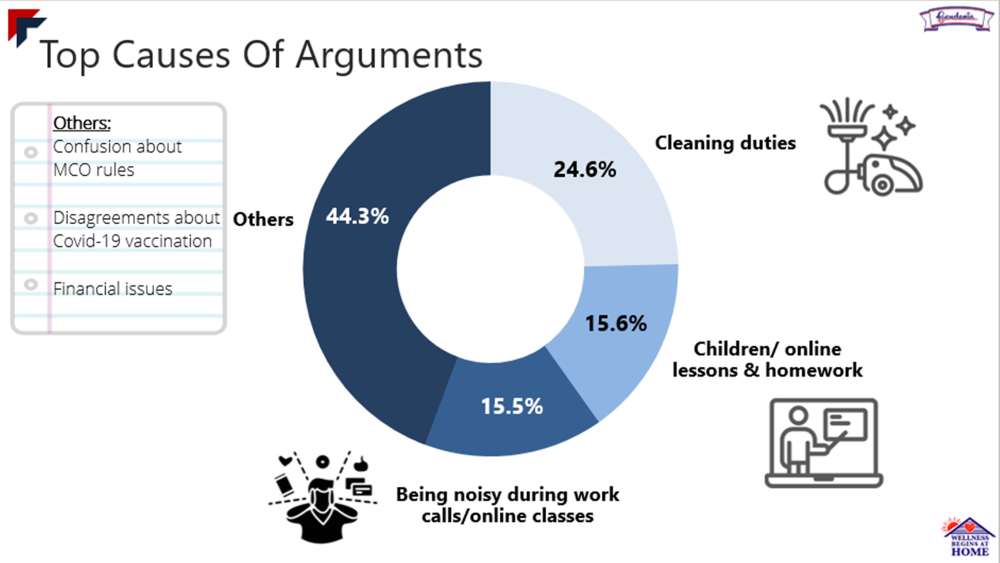 The five primary styles of conflict management 
Conflict management is the practice of resolving disputes in a fair, reasonable, and efficient way. It is typically used in a workplace, but if you read on you will see that you can use the same skills in your own home.
Accommodate
This management style allows a family member to 'win' by getting their way. Essentially, one person must give in for the sake of others.
✅ Pros: Small disagreements can be settled easily and quickly.
❎ Cons: The extraverted family member may win their way due to their outspoken and dominant nature. Or if you're in a typical Asian household that follows the implied family hierarchy, the younger members may feel voiceless to begin with.
Avoid
An avoiding style promotes a 'time out' tactic to allow the high tension to cool down. In other cases, you can also remove the indignant family member from the equation.
✅ Pros: Emotions may start to take control of a situation, therefore taking the time to recollect yourself will help everyone refocus on the issue at hand.
❎ Cons: If you continuously avoid the conflict without ever meaning to resolve it, it could come back around or snowball into a bigger issue.
Compromise
To compromise is to find the middle ground. This 'win-win' approach makes sacrifices more manageable.
✅ Pros: The family members involved will feel heard and understood, which is important in validating everyone's feelings.
❎ Cons: Giving something up may have a different meaning to each family member. Some sacrifices may appear bigger than others.
Collab
The collaboration style may be the longest and most strenuous way to manage conflict; mostly because the entire family will have to sit down, consider every need and want of each member, and work out a solution together. Although every management style requires communication, this one needs the most amount of it.
✅ Pros: Everyone leaves happy.
❎ Cons: You probably have to spend the whole weekend trying to come to a consensus.
Compete 
Parents, at some point, you must put your foot down. Even if your children may not like it, you are the parent and you must be the one to make the tough call.
✅ Pros: As the parent, you will be comfortable and confident with the decision you are making because, at the end of the day, you know what's best for your family.
❎ Cons: Unfortunately, your children may not understand that at first and will likely resent you for a while.
An important reminder 
Everyone in our family is different, and so is every conflict. There is no one-size-fits-all method to solving every issue within a family. If anything, it's important that we practice empathy, especially during times like this when people are stressed, particularly due to uncertainly. Our stress levels and emotions are running high. Even though the country has moved into the endemic phase, we still need to exercise care and caution in our socialising and daily activities. Let's remember to be kind to one another because we don't know what others may be going through as a result of the pandemic. Lives and lively hoods have been lost and for some, life may never be the same again.
Gardenia KL continues to stand in support of the nation as it recovers from the COVID-19 pandemic.  In conjunction with World Mental Health week 2021, findings from the Gardenia 'Wellness Begins at Home' Survey were discussed over a live forum hosted on @GardeniaKL's Facebook with celebrity mental health activist and Patron of MIASA, Che Puan Sarimah Ibrahim; mental health activist and MIASA President, Anita Abu Bakar; and Gardenia KL, Corporate Affairs and Public Relations General Manager, Hazlinah Harun. The discussion covered the impact of the pandemic on Malaysians, tips for a healthier lifestyle and many more.
If you missed it, don't worry! You can still watch the discussion on Gardenia KL's Facebook page: https://fb.watch/8Lrd_rysnb/