Mamee has recently teamed up with First Baking on its first baking journey to bring the joy of Christmas to its consumers. First Baking is known for its Instagrammable Korean inspired box cakes.The First Baking X Mamee Mystery Box contained the following products:
2 x Mamee's Recipe box cakes
5 x mystery snacks
"We hope this box of joy brings you happy memories of your carefree days as a child. Though each and everyone of us have our own unique experiences during our childhood, the prominent memory that we all share would be none other than the scrumptious snacks we used to enjoy as a child. Let's not forget the moments we share during Christmas – with all our loved ones gathered around while spreading the positive vibes and being surrounded by Christmas lights. Cherish those cheerful memories together with this gift box".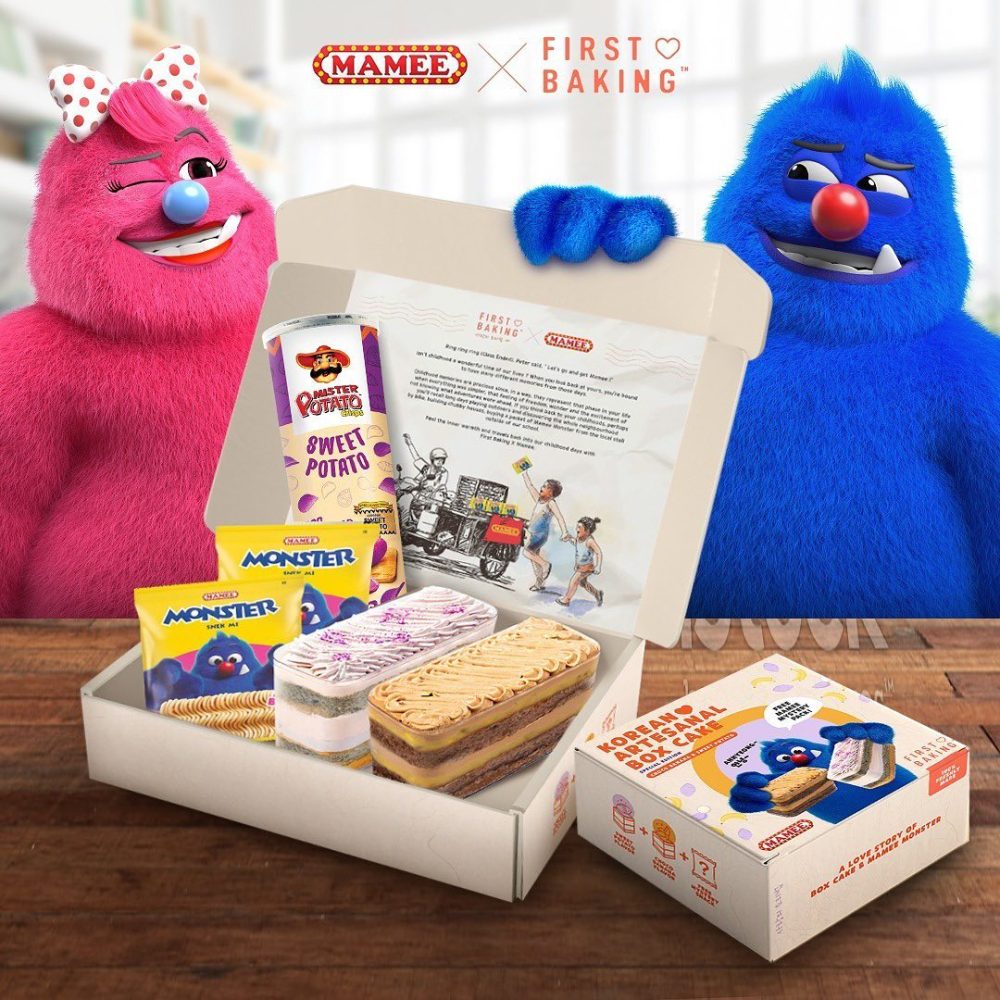 The collaboration showcases how snack brands can tap into the D.I.Y. trend especially home baking and create a new revenue stream as foodservice/baking ingredients. We have seen how brands from Beryl's to Hershey's have created products for home bakers. Perhaps the familiar Mamee texture can be popularised further and is associated with festive baking.