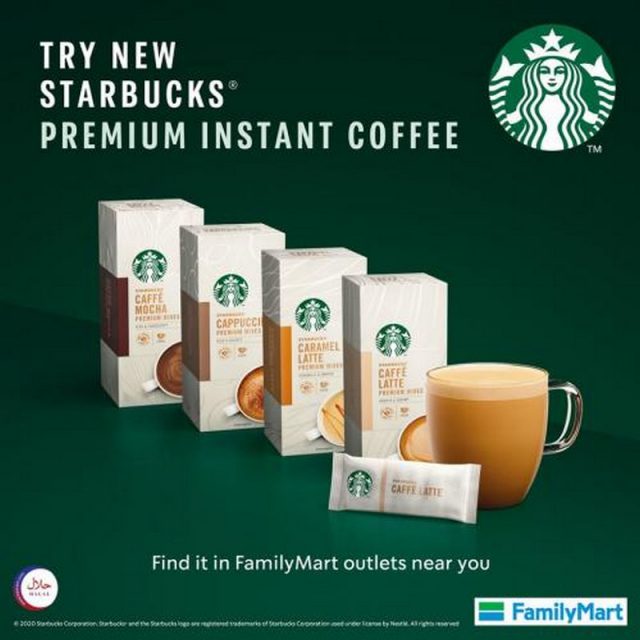 Nestlé has made available Starbucks premium instant (soluble) coffee in Malaysia as part of a global launch. The latest innovation is co-developed by Nestlé and Starbucks under the global coffee alliance, which in the last year has brought a broad range of new offerings to more than 40 markets.
David Rennie, Deputy Executive Vice President, Head of Nestlé Coffee Brands said "the instant coffee segment is growing fast globally. With the launch of Starbucks premium instant coffee, we have a new range that resonates with Starbucks consumers and will strengthen our leading position."
The new launches comprise Medium Roast and Dark Roast coffees, as well as a variety of coffee mixes – Cappucino, Caffe Mocha, Caramel Latte and Caffe Latte with 4 sticks in a box.
Click here to purchase the new Starbucks premium instant coffee from the Starbucks Coffee at Home flagship store on Lazada.

All products are crafted with the same high-quality, ethically sourced C.A.F.E. Practices arabica beans that are served in Starbucks coffeehouses around the world.
Starbucks premium instant coffee is also available at FamilyMart outlets.